*Visiting the United States of America? Scroll to the bottom to head straight to my USA city/area guides – more coming soon*
Since I grew up in the USA right outside of New York City and went to college in Louisiana and now live in NYC permanently, I've made my way to quite a lot of places around the USA. Therefore, I have broken this country out by urban cities and rural areas I have been to. I also have written a few posts on general adventurous activities in the USA (skiing, beaches, partying, etc.) and the best places to go for them. Keep reading on my guide for visiting the USA and its various awesome places!
Disclosure: This Visiting the USA guide may contain affiliate links. I may receive commissions for purchases made through links in this post. As always, all opinions are my own and I would never post about something I have not personally used/verified.
What To Expect When Visiting The United States
I grew up and have lived in America most of my life (except for studying abroad in Prague in 2011 and then living in Israel in 2015 and moving there in 2019), so it's hard for me to speak to visiting the USA and what to expect as a tourist. I'd like to say that the USA has the nicest people, they love visitors and that it's an open and free country. Unfortunately, that's not the case. As the political tensions grow in the USA which dviides the public, visiting the USA becomes harder and not as care-free. Even living here, even in NYC, one of the biggest and most diverse cities in the world, has had an exponential increase in tensions and divisions.
Of course this is different for every city, state and area. In New Orleans, you will find the nicest people in the world who LOVE tourists and love celebrating life and having people in their city. NYC not so much! We hate the congestion and avoid tourist traps. Regardless of these rising tensions, the USA should be on everyone's bucket lists since there is SO much to do and see and you would need infinite trips to visit America to even see half the country. From New York City to Florida's sunny weather (check out Palm Beach Florida) to Texas BBQ (check out a Texas bucket list) to Las Vegas casinos and clubs to Los Angeles' Hollywood scene to skiing in Utah and Colorado, there are millions of things in America to see and do for ANY person in the world! So while you're visiting the USA, make sure you are planning your next trip to another state soon!
Looking for some of my favorite USA spots to visit? New Orleans, Louisiana (hands down my favorite city). Austin, Texas. Charleston, South Carolina. San Francisco, California. The Poconos in Pennsylvania. Chicago, Illinois. Skiing out West in Colorado, Utah or Lake Tahoe. The Hamptons in New York in the summer.
Related Post: Local's Guide to Visiting New Orleans
Currency
The Dollar (USD!).
Language
English. The best part about visiting the USA is you likely don't need to learn any part of language (especially considering you are reading this blog in English!).
Related Post: Best Brunch Spots in NYC
Other Tips When Visiting The USA
Meet American locals: Everyone comes from their own background and everyone, in each state, city, area are different. Meet the locals! Try to do local activities while visiting the USA, you will not be disappointed.
Safety while visiting the USA: Most places in America are safe, of course, but there are some cities that are worse off than others, and of course special cases in each. I have never felt unsafe in any city or state I have visited (and I live in NYC and have lived in New Orleans, which has a high crime rate). As long as you keep your wits about you, you will be fine! America prides itself on being a safe country.
WiFi: There is WiFi offered virtually everywhere in the USA, especially in all the big cities. For example, the public streets of NYC have public WiFi network and even have phone charging stations at intersections so no need to worry about being connected or staying charged!
Do your research on the best places to stay. There are some hotels outside of NYC that I don't understand why people stay there – it's literally in New Jersey, yet they advertise themselves as less than a few miles from NYC, which they are, yet it is wildly not accessible except by a train. Make sure you know the best location to stay at so you can stay in walkable areas in the big cities.
Travel Insurance: When visiting America, I highly recommend getting travel insurance. You never know what may happen to your flights, a death/personal emergency in your family, or an accident happening while traveling (think: getting mugged, falling while hiking and spraining your ankle, literally any accident than can happen ANYWHERE!). World Nomads makes it super easy and I never leave for a trip without getting their insurance. Most importantly it's extremely affordable: get your World Nomads travel insurance before your trip here!
Heading on a USA West Coast Road Trip? Check out this helpful itinerary/tips to know.
Check out the best U.S. National Parks to visit!
PACKING FOR AMERICA: There are a crazy amount of seasons across the United States! Depending on timing and location, there are a lot of variations you may need including ski/winter clothes to bikinis and how to deal with humidity. For all of my travel/packing essentials I bring on any trip compiled together, head to my influencer page on Amazon here for a complete list or my descriptive carry-on packing guide here or my favorite travel gear here!
FULL AMERICA CITY/AREA GUIDES
Some emails suck. Mine don't. Sign up to be the first to see my new travel itineraries and secret insider travel tips and hacks only my email subscribers get! I promise I will never spam you!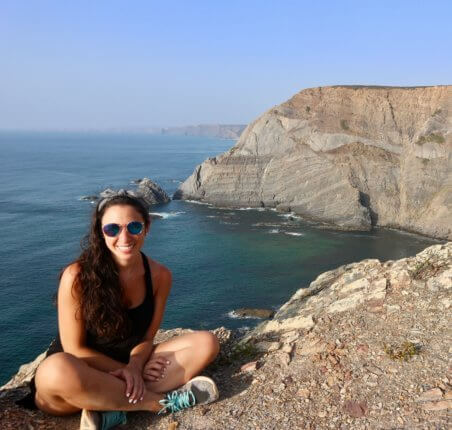 Rachel Shulman is the owner of From East To West and a seasoned traveler having been to 45+ countries and no intention of stopping soon. She is obsessed with planning and specializes in creating detailed, efficient travel itineraries and guides so you don't have to when planning your next destination.