*Greece Travel Tips Guide: Scroll to the bottom to head straight to my Athens, Mykonos and Santorini guides*
I visited Greece with my little sister in June 2015 and then went back to Mykonos in Summer 2022 and it is one of the most gorgeous countries I have ever traveled to – the hype is real. I have now visited Athens, Mykonos (twice) and Santorini, which you can read about in city guides below. I'm already thinking of my next visit back to more islands! Keep reading for my best Greece travel tips and what to expect when visiting this stunning country!
Disclosure: This "Greece Travel Tips" guide may contain affiliate links. I may receive commissions for purchases made through links in this post. As always, all opinions are my own and I would never post about something I have not personally used/verified.
Greece Packing Tips: For all of my travel/packing essentials I bring on any trip compiled together, head to my influencer page on Amazon here for a complete list or my descriptive carry-on packing guide here!
Greece Travel Tips: What To Expect
Greeks are super nice but a bit pushy (for tourists). This also an extreme exception for people in tourist areas that want your business – I have a very good friend who is Greek and is not like this at all! In Athens, while we were looking for a place for dinner on a main strip, every host of a restaurant would not leave us alone until we got considerably far away or yelled at them. While near the Acropolis, there were also many giving out little bracelets and were bombarding us to buy, going so far as to touching our arms to get our attention.
Greece is also generally safe but again, just watch your stuff. It was definitely a little scary having all these people come close to us to try to get us to buy their bracelets or come into their restaurant. Just watch your stuff, especially in the touristy areas (like the Acropolis) in Athens! Some of the best things to do in Greece are the tourist activities (like would you ever skip the Acropolis?) so just make sure to watch your stuff and you will be fine! No matter your Greece itinerary, you will have an amazing time exploring this country!
Related Post: Cyprus Travel Blog Guide
Language
Greek! Good luck trying to read the crazy Greek letters, but everyone generally speaks English anyway. They know their tourists well 🙂
Currency
The Euro. It is a great destination when you are already in Europe. Greece Travel Tip: The Euro is also fairly strong right now compared to the US dollar so it is a great time to visit Greece now!
Other Tips For Traveling To Greece
Summer is the best season to visit Greece as the weather is at its best and you want to be able to experience all the islands have to offer. I'd also suggest a Greek island cruise to experience the smaller, lesser-known islands if you enjoy being on a boat for an extended period of time!
My FAVORITE Greece Travel Tip? It is huge on student discounts, especially in Athens! They take them for all of the archaeological sites, museums and tours so definitely remember to bring student IDs if you qualify.
The food!! The food in Greece is amazingly clean, fresh, healthy and good! Check out the best of the Greek cuisine and what you must try when you're there! Get ready for some amazing Mediterranean food!
Related Post: Croatia Travel Guide
GREECE CITY GUIDES & ITINERARIES
Like this Greece Travel Tips Guide? Pin it for later or share with friends!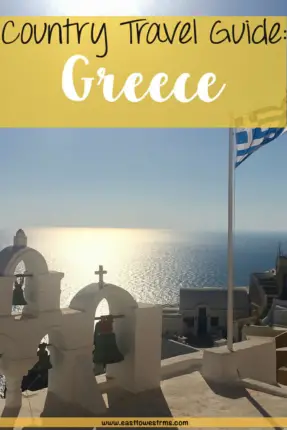 Some emails suck. Mine don't. Sign up to be the first to see my new travel itineraries and secret insider travel tips and hacks only my email subscribers get! I promise I will never spam you!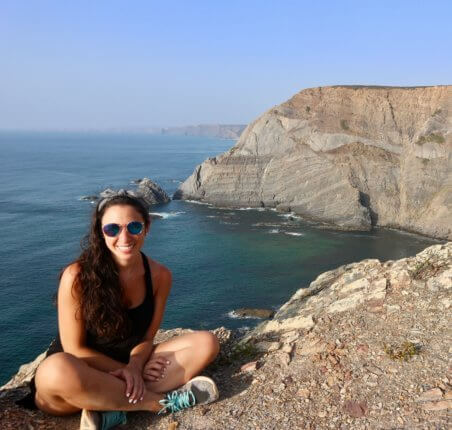 Rachel Shulman is the owner of From East To West and a seasoned traveler having been to 45+ countries and no intention of stopping soon. She is obsessed with planning and specializes in creating detailed, efficient travel itineraries and guides so you don't have to when planning your next destination.