*Sweden Travel Guides: Scroll to the bottom to head straight to my Stockholm guide or Swedish Lapland guide or keep reading to see what to know and expect when visiting Sweden and travel tips for Sweden*
Disclosure: This Sweden Travel Guide may contain affiliate links. I may receive commissions for purchases made through links in this post. As always, all opinions are my own and I would never post about something I have not personally used/verified.
I've traveled to various areas around Sweden in the past few years doing everything from adventuring in the Northern countryside to touring the main cities. Check out where to go and what to do in Sweden in some of my favorite areas in this Sweden travel guide.
What To Expect When Traveling To Sweden
Sweden is a Nordic country and is one of the 3 Scandinavian countries in Europe…meaning it's pretty far North. The weather in Sweden is pretty standard for its location. If you go in the winter, expect very cold conditions and short days. If you go in the summer, expect long days of sun and decent weather. I went in the winter time to three very different locations around the country; Stockholm, the main city, Malmo, a small city, and Swedish Lapland high in the North of the country surrounded by land. We had good weather in all (meaning no intense snow storms), but it did flurry everyday I was there, which made the areas even prettier in the sunny days. Be prepared for the coldest days ever in Lapland if you are going in the winter – the chill is brutal.
Currency
Swedish Krona (crown). Not to be confused with Icelandic and Czech crowns. It is about 10:1 to the US dollar so basically divide everything by 10 to figure out how many dollars it is equivalent to. Things are expensive in Sweden (and all the Nordic countries) so budget for it. It's pretty equivalent to NYC prices.
Language
Obviously Swedish! Everyone speaks English though around the entire country so it is very easy to get around.
Other Sweden Travel Guide Tips
Sweden is huge on student discounts so make sure to you bring your student ID if applicable, you will save a ton!
Dinners in Sweden are notoriously expensive. You should eat as the Swedes do instead; they have massive lunches and not much dinner. All of the restaurants follow this accordingly. Instead of going for an overpriced dinner, go to any restaurant and have a 3-course meal at lunchtime for very cheap.
Traveling around Sweden is pretty simple. They have a great train system throughout the country and tons of domestic airlines and airports to get to different places efficiently.
Check out some tips on seeing the Northern Lights in Sweden here and more on a Swedish Lapland Northern Lights trip here.
Packing: Sweden is cold in the winter!!! For all of my travel/packing essentials I bring on any trip compiled together, head to my influencer page on Amazon here for a complete list or my descriptive carry-on packing guide here! You'll find all the best winter clothing items here.
SWEDEN TRAVEL GUIDE CITY/AREA GUIDES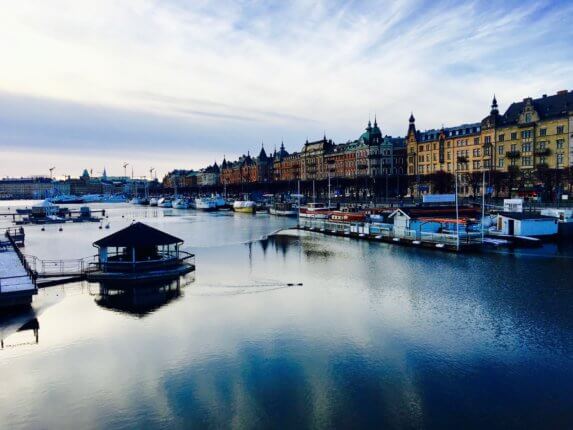 This Nordic city, madeup of thousands of islands, delivers stunning views, weather and restaurants - even during the Stockholm ...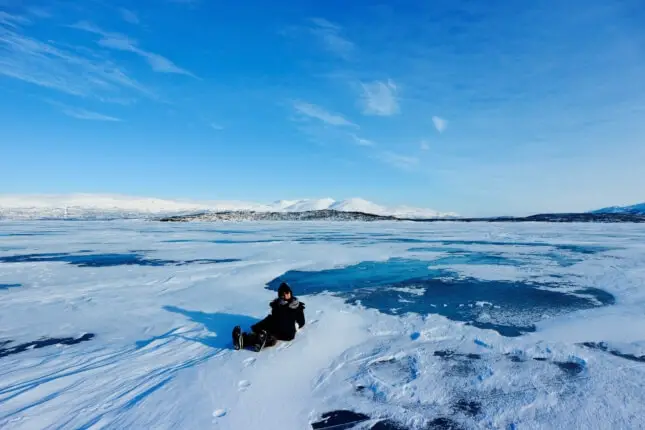 Explore a travel guide for a Northern Lights Sweden Trip to Lapland, in Abisko National Park and Kiruna, Sweden. See ...
Like this Sweden Travel Guide? Pin it for later or share with friends!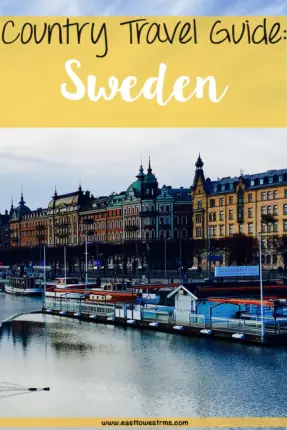 Some emails suck. Mine don't. Sign up to be the first to see my new travel itineraries and secret insider travel tips and hacks only my email subscribers get! I promise I will never spam you!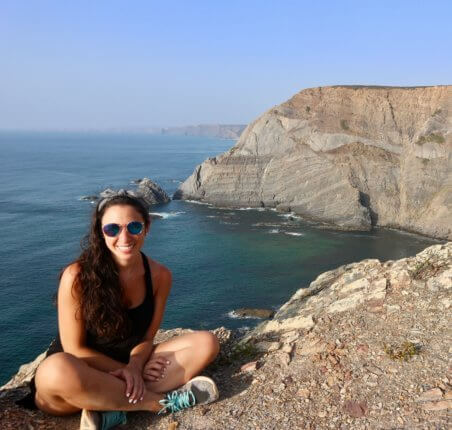 Rachel Shulman is the owner of From East To West and a seasoned traveler having been to 45+ countries and no intention of stopping soon. She is obsessed with planning and specializes in creating detailed, efficient travel itineraries and guides so you don't have to when planning your next destination.