*Scroll to the bottom to head straight to my Dubai city guide*
Disclosure: This UAE travel guide may contain affiliate links. I may receive commissions for purchases made through links in this post. As always, all opinions are my own and I would never post about something I have not personally used/verified.
What To Expect When Visiting United Arab Emirates
I had been wanting to visit the UAE and Dubai for as long as I can remember. The city was a FULL desert just 16 years ago (that's much younger than me!) and now it is a MASSIVE metropolitan with the biggest skyscrapers and a beautiful, CLEAN city. It totally exceeded my expectations just thinking about how it used to be a desert. It is a big city like every other big metro but since it is so new the buildings are nicer, the sidewalks are cleaner and everything is more modern. Once you get outside of Dubai it is simply desert again. Abu Dhabi is another must-visit (on my next stop!) when visiting the United Arab Emirates and is only a 45 minute drive from the Dubai International Airport.
UAE Safety: I was definitely a bit nervous visiting the UAE one as a Jew and two as a solo female but there was NOTHING to be nervous about! Everyone was insanely friendly and no one talks about religion or politics in the middle of the city or even the airport. I felt totally safe in the UAE (much safer than I do in other cities) so do NOT let this hold you back from visiting the UAE, especially as a woman! Of course they do have some restrictions to be careful about (people from Israel are not allowed in, I had just gotten a new passport with no trace of the country in it) and just be smart when you are traveling and you won't have an issue.
Dubai Airport (DXB): The Dubai International Airport is one of the nicest airports in the world! It is also the busiest international airport in the world! The Dubai Airport is MADE for connections, so it is very well-equipped for making your quick connections. So if you have a short layover you are in luck and everyone is there to help and insanely nice. The airport is so beyond clean and has so many amenities if you have a <5 hour layover and can't go in the city, you will not be bored in the airport! Take a shower, take a nap, get a massage, eat at a fancy restaurant, anything you want to do you can!
Don't drink the water in Dubai! Stick to bottled water.
UAE Visa: Most citizens around the world (the EU, USA, Australia, etc.) can receive a free 30-day visa upon arrival at the Dubai Interational Airport. Make sure to check your country specifically if you don't fall in that country but chances are you will not need a Visa before arriving in the UAE.
Fun Fact on the UAE: Contrary to popular belief on the country being almost all Arab and Emiratis, the UAE is actually a SUPER diverse country with Emiratis (the native population name here) actually being the MINORITY – which was the opposite of what I thought! The majority of Dubai is actually made up of expats mainly from India, Pakistan and other Asian and Middle Eastern countries. Good fact to know as you are walking around the city taking the culture in.
Currency
Arab Emirates Dirham (AED). $1 USD is equal to about 3.7 AED.
Language
Arabic! Since it is such a modern city most people do speak decent English but get used to seeing and hearing Arabic! If you understand Hebrew like I do (sort of), this will sound very similar.
Other Tips When Visiting the UAE
UAE PACKING: The UAE is a conservative country which means you MUST be covered when visiting a mosque or any holy spot. I thought it was going to be much more conservative (like head to toe covered in the mall) but it was not! There were people in shorts and tank tops. I still recommend covering up, I wore a maxi dress with a sarong to cover my shoulders the whole day. The UAE is in the Middle East which means its very hot in the summer and warm in the winter! Pack accordingly.
Travel Insurance: When visiting the UAE, I highly recommend getting travel insurance. You never know what may happen to your flights, a death/personal emergency in your family, or an accident happening while traveling (think: getting mugged, falling while hiking and spraining your ankle, literally any accident than can happen ANYWHERE!). World Nomads makes it super easy and I never leave for a trip without getting their insurance. Most importantly it's extremely affordable: get your World Nomads travel insurance before your trip here!
UNITED ARAB EMIRATES CITY GUIDES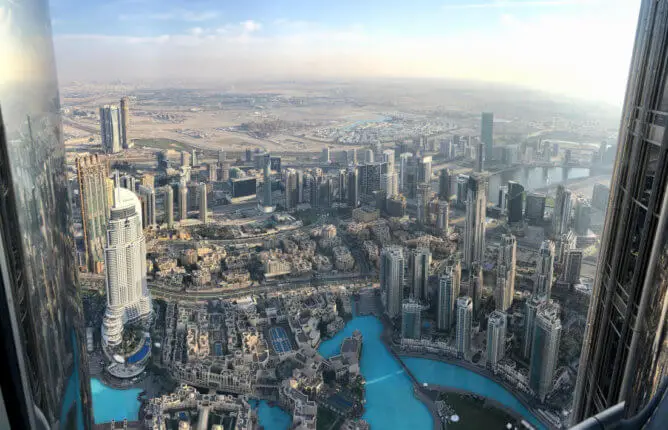 Dubai has always been a mysterious city I had been dying to visit in what just a few years ago …
Pin it for later or share with friends!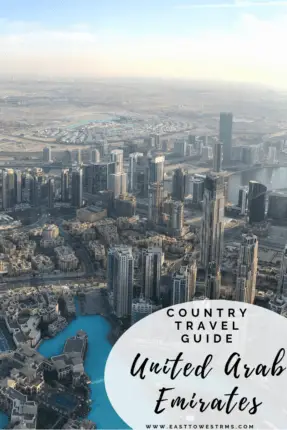 Some emails suck. Mine don't. Sign up to be the first to see my new travel itineraries and secret insider travel tips and hacks only my email subscribers get! I promise I will never spam you!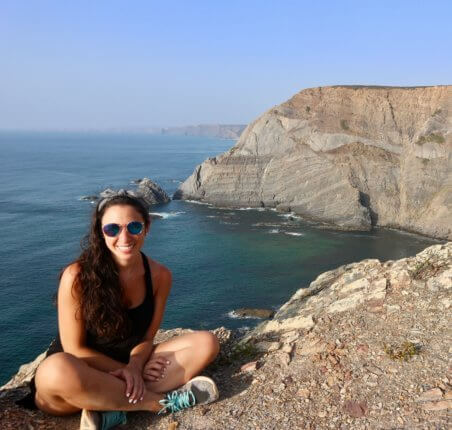 Rachel Shulman is the owner of From East To West and a seasoned traveler having been to 45+ countries and no intention of stopping soon. She is obsessed with planning and specializes in creating detailed, efficient travel itineraries and guides so you don't have to when planning your next destination.