**Visiting Cyprus?? Scroll to the bottom to head straight to my Paphos Cyprus guide OR keep reading to see what to know and Cyprus travel tips in this Cyprus Travel Guide*
I visited Cyprus for a weekend while traveling to Tel Aviv, Israel. I spent both days in Paphos after researching the best location to not only relax but also explore the amazing nature of Cyprus. Cyprus is a tiny country split in half with the South part of the UN and the North occupied by Turkey. I highly suggest visiting the unoccupied South part of Cyprus. There is way more to see in Cyprus than in 2 days but it was a good glimpse into this small country and I can't wait to get back to see more of the best places to visit in Cyprus! Cyprus is also one of the most popular warm Europe holiday destinations as its almost always the warmest country in all of Europe. It's high season is of course the summer with the most popular spots being Limassol, Paphos and Nicosia. Keep reading to see all of my favorite Cyprus travel tips, what you need to know when traveling to Cyprus and more in this Cyprus Travel Guide
Disclosure: This visiting Cyprus travel guide may contain affiliate links. I may receive commissions for purchases made through links in this post. As always, all opinions are my own and I would never post about something I have not personally used/verified.
Cyprus Travel Guide: Cyprus Travel Tips
Cypriot's are extremely nice and generally all speak English which makes it easy to get around.
Since Cyprus is so small, renting a car in Cyprus is one of the most popular things to do as a tourist so you can get around the whole country easily – the distance from the West to the East is only an hour and a half drive – definitely ideal for a Cyprus road trip and Cyprus itinerary. You will be able to sese all of the hot Cyprus vacation spots this way as well.
You will likely be visiting South Cyprus which is the UN side on your Cyprus trip. This is the unoccupied side and you are free to go wherever. I highly suggest staying here. If you do visit Nicosia (the divided capital) make sure you take your passport with you – you need it to cross the border into the other side of the city that is North Cyprus, which is occupied by Turkey.
South Cypriot's are still very upset that their country is divided and not unified, it is best not to bring this up with Cypriot's unless they offer the conversation.  People in the South are free, but people in the North are not. You can imagine the difficulties when the country is one of the smallest in the world.
There are so many things to do in Cyprus you likely cannot fit it into one trip! This Cyprus travel blog will go through it but from hiking and nature in the Akamas Peninsula and Troodoos Mountains to partying on the Cyprus beaches to the archaelogical parks in Cyprus there is something for everyone in this tiny country. Check out this extensive top things to do in Cyprus list for more of what to do in Cyprus!
Travel Insurance: When visiting Cyprus, I highly recommend getting travel insurance. You never know what may happen to your flights, a death/personal emergency in your family, or an accident happening while traveling (think: getting mugged, falling while hiking and spraining your ankle, literally any accident than can happen ANYWHERE!). World Nomads makes it super easy and I never leave for a trip without getting their insurance. Most importantly it's extremely affordable: get your World Nomads travel insurance before your trip here!
Cyprus Packing Tips: Cyprus is one of the warmest destinations year-round in Europe and is on the Mediterranean. However that doesn't mean they don't get snow! In the winter you will get mild temperatures and even able to ski on the top of Troodoos Mountains! If you are there for summer (May-September) expect the Mediterranean heat! For all of my travel/packing essentials for any weather compiled together, head to my influencer page on Amazon here for a complete list or my descriptive carry-on packing guide here!
Cyprus Currency
Euro! Cyprus is on the Euro so it makes it easy to travel from Europe easily.
Cyprus Language
Greek! Cypriot's speak Greek however they almost all know English as a second language.
Related Post: Israel Travel Blog Guide
Flights To Cyprus: How To Get To Cyprus
Naturally, flights to Cyprus aren't as common as other EU countries. However there are plenty of airlines that fly here from Europe including budget airlines like RyanAir! I flew RyanAir to Cyprus and took El Al back home to Israel. There are plenty of flights to Cyprus per day from all of Europe. Larnaca Airport is the main airport of South Cyprus. The Larnaca airport is actually way bigger and nicer than I expected – they even had a lounge I could use! Larnaca is on the East coast of Cyprus. The only other airport in South Cyprus is Paphos Airport, which is on the West coast. I flew into this airport and it is TINY but it is only a 10 minute drive to the town of Paphos so it is the ideal airport when visiting Paphos. Larnaca Airport (which I flew home from) is an hour and a half drive from Paphos – but it has many more departures and arrivals.
Related Post: Greece Travel Guide
CITY/AREA POSTS FOR THIS CYPRUS TRAVEL BLOG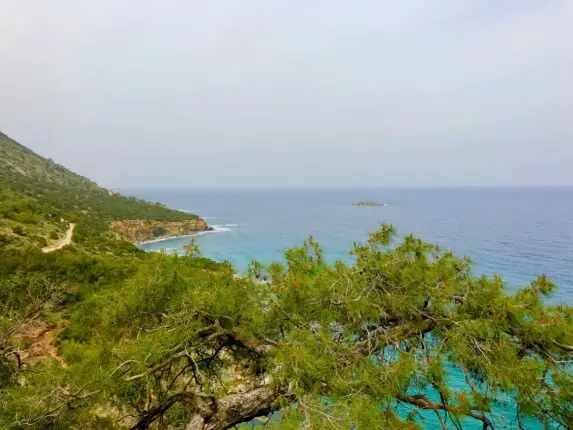 I visited Cyprus for a short weekend while I was traveling around Israel in March 2018. We only had two ...
Like this Cyprus Travel Guide? Pin it for later or share with friends!
Some emails suck. Mine don't. Sign up to be the first to see my new travel itineraries and secret insider travel tips and hacks only my email subscribers get! I promise I will never spam you!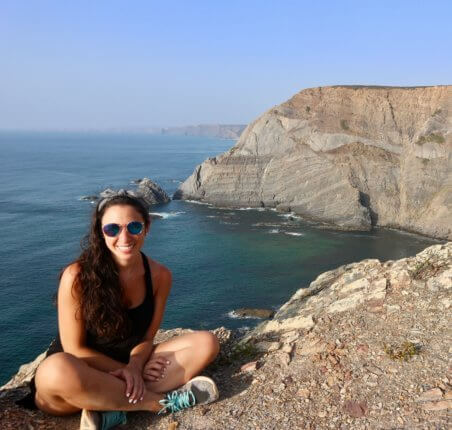 Rachel Shulman is the owner of From East To West and a seasoned traveler having been to 45+ countries and no intention of stopping soon. She is obsessed with planning and specializes in creating detailed, efficient travel itineraries and guides so you don't have to when planning your next destination.