*Visiting Colombia? Scroll to the bottom to head straight to my Cartagena and Medellín guides*
I visited Colombia in November and LOVED it. There are SO many misconceptions about Colombia being not safe, unfriendly and not fun. It was the total opposite. I urge people to go visit Colombia now. Cartagena was a colorful Caribbean city while Medellin was one of the most fascinating, large metropolitans I have ever been to. This city, and country as a whole, is on the rise, and I highly, highly suggest visiting Colombia before it becomes more commercialized and the tourism booms.
Disclosure: This post may contain affiliate links. I may receive commissions for purchases made through links in this post. As always, all opinions are my own and I would never post about something I have not personally used/verified.
What To Expect When Visiting Colombia
Colombians are amazing! They're nice, friendly, and just want to show you a good time. That being said, it does come off as pushy and they get very close to you. Most locals are poor, they want money from you. However, the culture here is amazing and the contrast between Cartagena and Medellín is large. I suggest going to both places to get a feel for both sides of Colombia. Cartagena you will get hot, Caribbean vibes, while Medellin you will get city vibes.
I do suggest getting tour companies in both cities where you will get local guides to be with you for anything you want to do while visiting Colombia, help you navigate the cities, and make reservations for you.
In Cartagena, I suggest using Hi Cartagena as your concierge service. They help with reservations, transfers, and any and all private/group tours you can imagine. Ask for Dhruv! Click the post below for my Cartagena city travel guide.
In Medellín, I suggest using

MedellinVIP

as your concierge service. They also will provide everything for you and will help you plan your entire trip with whatever you want to do! Check out their Medellin feature on my group here. Click the post below for my Medellín city travel guide.
Also, read about some tips on the best time to travel to Colombia.
Currency
Colombia Pesos. Visiting Colombia is SUPER cheap, especially compared to NYC. About 3000 pesos are equivalent to $1 USD. Colombia also accepts credit cards everywhere. We took out $100 USD for our 6 day trip to Colombia and didn't even use all of it. Do not use ATMs on the streets of Colombia. Try to take out all the cash you need at the legitimate ATMs in the airport. If not, take them out at real banks in malls.
Language
Spanish! Makes it easy for those that know Spanish. They talk really fast though! English is honestly hard to come by in most places, though, so it is best to know some basic Spanish or are traveling with someone who speaks Spanish.
Safety in Colombia
Everyone's biggest concern when thinking about visiting Colombia is safety. It should not be. Yes, you should take safety precautions and you should keep track of your belongings. You should not bring any flashy jewelry or money or items with you. You should watch your stuff while you walk around the city. This goes the same for any place in the world, even in my hometown in NYC. I felt no less safe in Colombia than I do everyday in NYC. If you are smart you will be fine. Yes things happen. There are a lot of reports of robberies and pick-pocketing in both cities, but again, that is in most tourist cities in the world. We did not have any issues and we were a group of 3 girls! Do not make safety concerns a reason you don't visit Colombia. 
Other Tips When Visiting Colombia
Colombia is big on student discounts so make sure to you bring your student ID.
Don't drink the water while visiting Colombia. There is bottled water at every restaurant, street stop and convenience store. Better to be safe than sorry, even the locals say the visitors should not drink the water (though you can brush your teeth normally!).
Negotiate everything. Taxis, store prices, fruit off the street, etc. Everything is negotiable.
PS: It's spelled Colombia. Not Columbia, like the university.
PACKING: For all of my travel/packing essentials I bring on any trip compiled together, head to my influencer page on Amazon here for a complete list or my descriptive carry-on packing guide here or my favorite travel gear here!
Travel Insurance: When visiting Colombia, I highly recommend getting travel insurance. You never know what may happen to your flights, a death/personal emergency in your family, or an accident happening while traveling (think: getting mugged, falling while hiking and spraining your ankle, literally any accident than can happen ANYWHERE!).

World Nomads

makes it super easy and I never leave for a trip without getting their insurance. Most importantly it's extremely affordable:

get your World Nomads travel insurance before your trip here!

Read more about why Colombia is becoming a popular hot travel destination here.
Going to Colombia for longer? This is a detailed two week Colombia itinerary.
Going on a more budget trip to Colombia? Check out this backpacking Colombia guide!
Check out these seven places you MUST visit in Colombia!
Other: Avianca Airlines
Do not fly Avianca Airlines under any circumstance. I truly had the worst possible experience and I will never again, no matter how much cheaper a flight may be, travel on their airline.
They cancelled our non-stop flights from NYC because of a pilot strike within 2 weeks, and could only reschedule us to flights that were 5+ hour layovers leaving a day later and coming home 12 hours earlier. We cancelled and rebooked on Jetblue, but kept our domestic internal flight. I am still waiting for my $700 refund from that which they said would take 20 days (it has been over a month already).
Then, when trying to check in to my domestic flight while there, I found out my reservation had been cancelled, no email or call notifying me of it. I had to pay an extra $200 (for an original $60 flight) to get back on this flight, which was the only option since it was in 12 hours. I sat on and off call center hold in my hotel lobby in Cartagena on vacation dealing with Avianca and their terrible customer service for two hours. Please, for your sanity, do not fly Avianca Airlines under any condition.
FULL COLOMBIA CITY TRAVEL GUIDES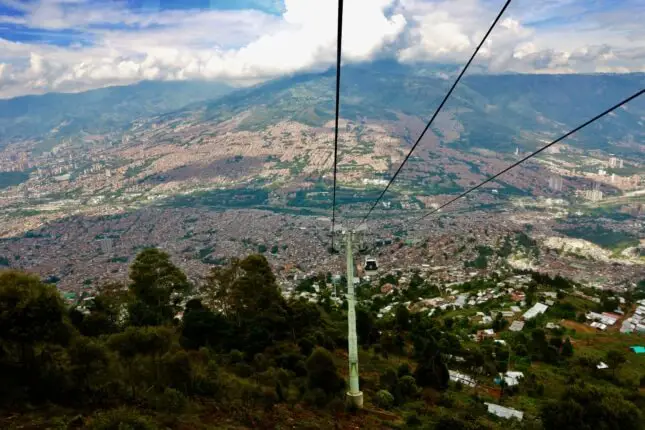 Thinking of traveling to Medellin? It's safe and amazing, go! This Medellin, Colombia guide outlines the best things to do ...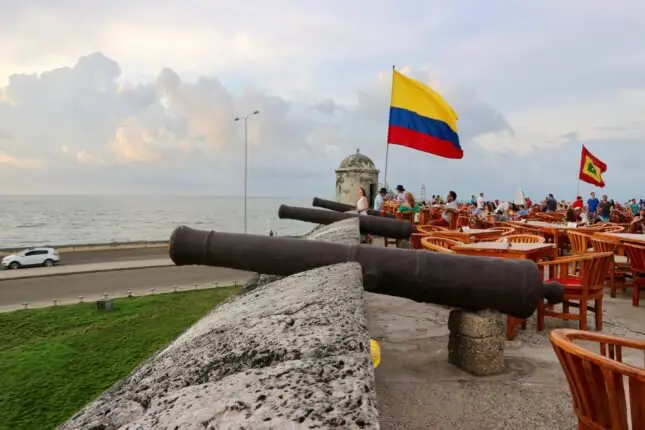 Explore a detailed travel guide for 4 days in Cartagena, Colombia! Find out what to do, where to stay, and ...
*Thanks to Hi Cartagena and MedellinVIP for helping set up our private tours and reservations in order to make both our city trips possible while visiting Colombia! While I did receive discounts on activities booked, my reviews and experience is, as always, 100% personal and honest*
Read in German? Head to this article for where to go in Colombia, all in German!
Interested in visiting Colombia? Pin this post for later or share with friends!
Some emails suck. Mine don't. Sign up to be the first to see my new travel itineraries and secret insider travel tips and hacks only my email subscribers get! I promise I will never spam you!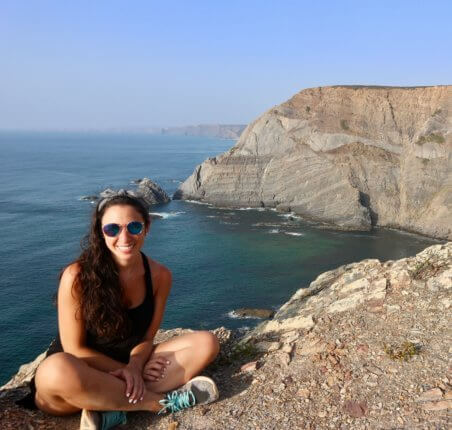 Rachel Shulman is the owner of From East To West and a seasoned traveler having been to 45+ countries and no intention of stopping soon. She is obsessed with planning and specializes in creating detailed, efficient travel itineraries and guides so you don't have to when planning your next destination.