*Iceland Travel Tips: Scroll to the bottom to head straight to my 6 Day Iceland Itinerary and Reykjavik travel guide OR keep reading to see what to know and expect when visiting Iceland and Iceland Travel Tips*
Disclosure: This Iceland Travel Blog may contain affiliate links. I may receive commissions for purchases made through links in this post. As always, all opinions are my own and I would never post about something I have not personally used/verified.
I visited Iceland for 6 days in September on a family vacation. I planned the entire Iceland itinerary from scratch for my family by doing tons of reading and research. Iceland, and the Northern Lights, have been at the top of my bucket list as long as I can remember. It was by far one of the most extraordinary locations I visited, and I am already dreaming about getting back there soon to explore the West and North coasts of the island. This Iceland travel blog guide details everything to expect when visiting Iceland as well as my Iceland travel guides and Iceland itineraries.
---
Iceland Travel Blog: What To Expect When Traveling To Iceland
Volcanoes, glaciers, black sand beaches, lava fields, waterfalls, icebergs, natural baths….you name it, Iceland's got it. The terrain here is drastically different than any other country and there are so many different areas and types, a trip here is never the same. Some of the most beautiful places are in Iceland. Driving around the entire South Coast of Iceland from West to East on an Iceland road trip we hit such vast different areas that each day was exciting and new. Iceland is definitely for the adventure-type, so don't come here (find out the best time to visit Iceland) wanting to just relax – there is way too much to see and experience in Iceland.
---
Currency
Icelandic Króna. Not to be confused with the Czech and Swedish Koruna's. The coins say 'island' on it (meaning Iceland), just incase you have various country coins like me!
---
Language
Icelandic. Literally everyone speaks perfect English here so it will be very easy to navigate.
---
Related Post: 6 Day Iceland Itinerary Road Trip
How To Travel To Iceland
It is SUPER close from NYC (5 hours nonstop), so it is an amazing spot for a longer weekend trip if you are coming from the East coast of America.
IcelandAir: We flew IcelandAir from NYC and the airline was awesome. Not only that, but their best feature is their "stopover flights". You can book a flight to various European countries (about 20 options from New York) and include a stopover in Iceland for up to 7 days! Which means you're paying one flight to continental Europe and getting a second country in. I highly suggest this when visiting Iceland!
WOWAir: Budget Icelandic Airline that flights to Reykjavik non-stop from a bunch of American cities. Generally very cheap flights (and many sales) but check the baggage price add-ons and weight allowance. I have heard OK things about this airline.
---
How To Get Around Iceland: Rent A Car In Iceland!
#1 Iceland Travel Blog tip: Rent a car in Iceland. If you ask me, renting a car on your own is the ONLY way to do Iceland. I strongly suggest renting a car (through many of the well-known rental car services – Hertz, Avis, Enterprise, etc.) and getting a big 4×4 automatic car with GPS and WiFi. This is the best way to see Iceland. It's not cheap to rent compared to America, but it is exponentially cheaper than all of the group or private tours from Reykjavik. This is definitely the most cost and time efficient way to do Iceland- Also the best way to keep Iceland travel costs down! It's very easy to pick up your car at the airport in when you get into Reykjavik.
The alternative is staying in Reykjavik hotels as your home base each night and taking big bus tours each day and being in a bus/car for upwards of 5+ hours there and back each day. Not worth it in my opinion. There are plenty of nice places to stay around the coast to maximize your time.
FLYBUS: Take FLYBUS to and from the airport to Reykjavik or Blue Lagoon (depending on your first and last stops). You can get your rental car either at the airport or in the center of the city so this will be dependent on how your days are planned out. Flybus is extremely easy and has drop-offs and pick-ups from almost every hostel and hotel in Reykjavik.
---
Related Post: One Day in Reykjavik Guide
Other Iceland Travel Tips!
Cell Data: I suggest getting a package for international data on your phone so you can use google maps when you drive around, if you don't- get a car with WiFi.
MUST BRING HIKING BOOTS. All of the glaciers, volcanoes, etc. group tours will not let you hike without real hiking boots. Not sneakers. These are essential for any Iceland itinerary and Iceland winter travel that's for sure. Buy a good pair and that way you will have them ready for your next adventure location (I just used mine for the desert in Chile!). Mine were super comfortable for daily use and perfect in all terrains (and waterproof!). You can purchase them here: KEEN Hiking Boots. Keen is one of the best brands in hiking apparel.
Track Auroras: This is the real site to watch to track the Northern Lights forecast in Iceland if you are visiting in the winter. Check out tips and how to see the Northern Lights in my Reykjavik guide here!
Iceland Weather: Their 50 degrees in September feels like New York's 30 degrees so make sure to pack more layers than you think you'll need, depending on the time of year. And if you are going for Iceland travel in winter, pack ALLLLL the layers. I promise, I was not prepared even a little.
Iceland Travel Budget: Iceland isn't the cheapest country unfortunately. Make sure to budget money to make the most of your trip so you can see everything and find out how to save money in Iceland! And if you are looking for Iceland luxury travel, there is plenty of that!
Travel Insurance: When visiting Iceland, I highly recommend getting travel insurance. You never know what may happen to your flights, car, a death/personal emergency in your family, or an accident happening while traveling (think: getting mugged, falling while hiking and spraining your ankle, literally any accident than can happen ANYWHERE!). World Nomads makes it super easy and I never leave for a trip without getting their insurance. Most importantly it's extremely affordable: get your World Nomads travel insurance before your trip here!
Looking for the best time to go to Iceland? Check out this guide to weigh your pros and cons of each season.
ICELAND PACKING TIPS: As mentioned above, must have hiking boots!! For all of my travel/packing essentials I bring on any trip compiled together, head to my influencer page on Amazon here for a complete list or my descriptive carry-on packing guide here or my favorite travel gear here!
---
ICELAND TRAVEL GUIDES: 6 DAY ICELAND ITINERARY & 24 HOUR REYKJAVIK GUIDE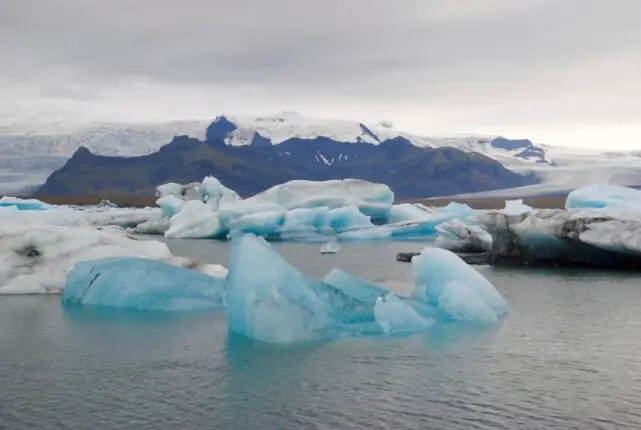 The South of Iceland has some of the best, most stunning attractions, is easy to do with little time, and ...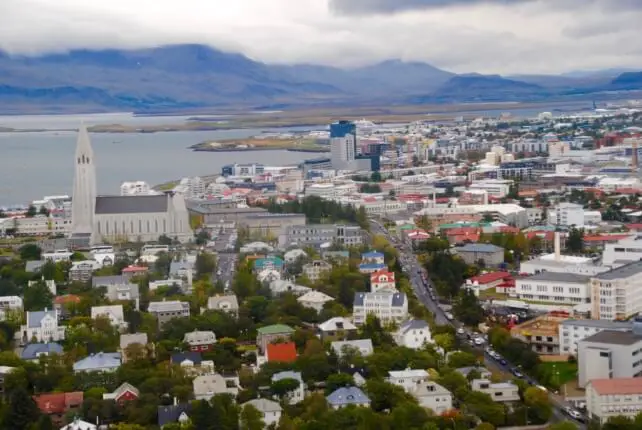 You really only need one day in Reykjavik if you do it right. It is a great and cute little ...
Like this Iceland Travel Blog and Iceland travel tips guide? Pin it for later or share with friends!
Some emails suck. Mine don't. Sign up to be the first to see my new travel itineraries and secret insider travel tips and hacks only my email subscribers get! I promise I will never spam you!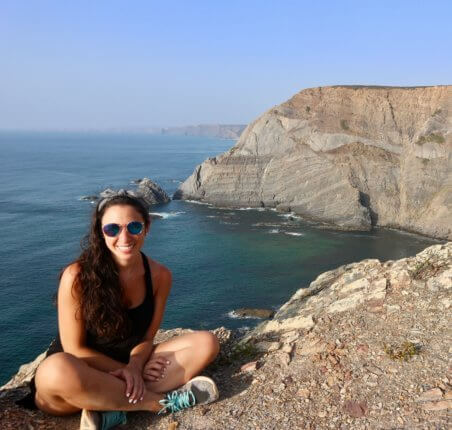 Rachel Shulman is the owner of From East To West and a seasoned traveler having been to 45+ countries and no intention of stopping soon. She is obsessed with planning and specializes in creating detailed, efficient travel itineraries and guides so you don't have to when planning your next destination.