*Turkey Travel Guides: Scroll to the bottom to head straight to my Istanbul travel guide (coming soon) or keep reading to see what to know and expect when visiting Turkey and travel tips for Turkey*
I visited Turkey in May 2022 for a wedding. I had been dying to visit Turkey as long as I can remember and while I only made it to Istanbul for 4 days this time, Cappadocia and Bodrun are 100% happening next summer. My time in Istanbul was amazing and I loved it way more than I had expected. I never realized how little I knew about Istanbul and how young and hip it is. Keep reading for what to expect when traveling to Turkey (including safety, female safety, etc), all of the best Turkey travel tips, everything to do on holidays to Turkey, where to stay and what to wear in Turkey!
Disclosure: This Turkey travel tips guide may contain affiliate links. I may receive commissions for purchases made through links in this post. As always, all opinions are my own and I would never post about something I have not personally used/verified.
What To Expect When Visiting Turkey Travel Tips
Turkey has always been quite high on my list, and while so close to Israel (1.5 hour flight), it always felt so distant. Conservative, unsafe, and cheap are some of the descriptors I had heard to describe people's trip to Turkey. When I got invited to a wedding in Istanbul, I knew this was finally my time to visit Turkey and debunk all of these ideas! I felt incredibly safe in Turkey the entire time as a girl, no questions asked. Yes, it is conservative and it is hot, but you can see how in tune Turkish people are with their traditions. I highly recommend visiting Turkey (and using my Turkey travel tips) as a solo female, with a significant other, or with a group. It is really such a mix of cultures and a country with such nice people.
The Best Turkey Places To Visit
As mentioned, I only went to Istanbul for a few days on my first trip to Turkey but I am already planning to go back to visit Cappadocia, Bodrum and a ton of other areas on the coast. However, I highly recommend Istanbul as a first visit to Turkey! More on my itinerary coming soon!
Related Post: Egypt Travel Guide
Turkey Currency
The Turkish Lira. It is about 18:1 to the US Dollar. There are plenty of ATMs everywhere, a lot of places only take cash but you will find more credit card friendly spots in the main cities.
Turkey Language
Turkish! Everyone we encountered spoke English in Istanbul though.
Related Post: Cyprus Travel Guide
Other Turkey Travel Tips
TURKEY PACKING TIPS: For all of my travel/packing essentials I bring on any trip compiled together, head to my influencer page on Amazon here for a complete list or my descriptive carry-on packing guide here! Turkey is a conservative country so it is essential to bring clothes that cover your shoulders and knees out of respect.
Travel Insurance: When visiting Turkey, I highly recommend getting travel insurance. You never know what may happen to your flights, a death/personal emergency in your family, or an accident happening while traveling (think: getting mugged, falling while hiking and spraining your ankle, literally any accident than can happen ANYWHERE!). World Nomads makes it super easy and I never leave for a trip without getting their insurance. Most importantly it's extremely affordable: get your World Nomads travel insurance before your trip here!
TURKEY TRAVEL GUIDES: The Best Places To Visit in Turkey
Coming soon!
Some emails suck. Mine don't. Sign up to be the first to see my new travel itineraries and secret insider travel tips and hacks only my email subscribers get! I promise I will never spam you!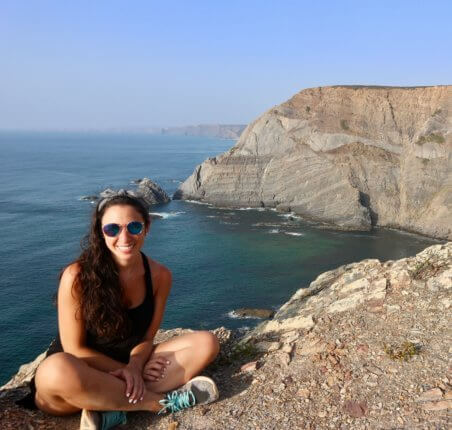 Rachel Shulman is the owner of From East To West and a seasoned traveler having been to 45+ countries and no intention of stopping soon. She is obsessed with planning and specializes in creating detailed, efficient travel itineraries and guides so you don't have to when planning your next destination.