*Scroll to the bottom to head straight to my Croatia cities, islands, day trips and Yacht Week travel guides – coming soon*
Croatia, right now, is having a moment. Every other person during the summer months seems to be traveling there and it's getting more and more popular. I had been dying to get to this country for so long and finally made it happen when booking The Yacht Week in summer 2019. I spent a few days in Croatia before and after The Yacht Week and can confidently say that Croatia lives up to the hype. It's cheaper (especially in Split and other areas that are not Dubrovnik), its beautiful, locals are friendly and the weather is amazing. The islands are some of the most beautiful in the world and the smell of lavender and eating truffle is in abundance.
Disclosure: This Croatia travel guide may contain affiliate links. I may receive commissions for purchases made through links in this post. As always, all opinions are my own and I would never post about something I have not personally used/verified.
What To Expect When Visiting Croatia
As I mentioned above, Croatia is beautiful and many of the areas are very cheap! This is excluding Dubrovnik and the island of Hvar. These two places are surrounded by tourists and are significantly more expensive than the other areas – which is why I highly recommend making your homebase in Split! Split is a beautiful waterfront city in the middle of the country. Many people do day trips from Split or rent a car and do a road trip around the whole country. Croatia is known for lavender and truffle so make sure to experience (and buy!) these products there. Croatia also has some amazing waterfalls that must be visited during your time. Whether you visit Split, Dubrovnik, Zagreb, or road trip the entire country, Croatia will be amazing and you will be itching to get back in no time – I am already planning my next trip!
Related Post: Bosnia & Herzegovina Travel Guide
Currency
The Croatian Kuna. It's about 6:1 to the US Dollar. Many places also took Euros.
Language
Croatia! EVERYONE speaks English though.
Related Post: Greece Travel Guide
Other Tips When Visiting Croatia
Croatian main cities and islands are a tourist paradise during summer. To avoid high season, go during the spring or fall. If you go during the summer, expect amazing summer weather, a ton of tourists, and of course, The Yacht Week participants and boats. More on that later.
Travel Insurance: When visiting Croatia (and especially if you are going on The Yacht Week), I highly recommend getting travel insurance. You never know what may happen to your flights, a death/personal emergency in your family, or an accident happening while traveling (think: getting mugged, falling while hiking and spraining your ankle, literally any accident than can happen ANYWHERE!). World Nomads makes it super easy and I never leave for a trip without getting their insurance. Most importantly it's extremely affordable: get your World Nomads travel insurance before your trip here!
CROATIA PACKING TIPS: For all of my travel/packing essentials I bring on any trip compiled together, head to my influencer page on Amazon here for a complete list or my descriptive carry-on packing guide here! This
CROATIA TRAVEL GUIDES
Full Croatia travel guides for Split, Vis, Hvar, Bol, day trip to Bosnia from Split, and The Yacht Week guide coming soon! For now, enjoy my bite sized tips from my trip!
THE YACHT WEEK: This will be the craziest week of your life. If I could give 2 tips it would be to get a catamaran not a regular boat (they are soooo small, I regret it) and it 100% must have AC. No questions. Also, use Splitwise for the group for settling up payments in different currencies!

Things to buy to bring on the Yacht Week: floaties, floatie cups (these are amazing), plastic sippy cups, glitter. Lots of glitter. Flags of all of your home countries on the boat (a necessity, every boat does this).

SPLIT restaurants: Zinfandel, Tavern Makarun (cutest courtyard).
Highly recommend going on a day trip from Split to Bosnia & Herzegovina. It is super easy and Bosnia is absolutely beautiful and rich wtih intense history.
---
Some emails suck. Mine don't. Sign up to be the first to see my new travel itineraries and secret insider travel tips and hacks only my email subscribers get! I promise I will never spam you!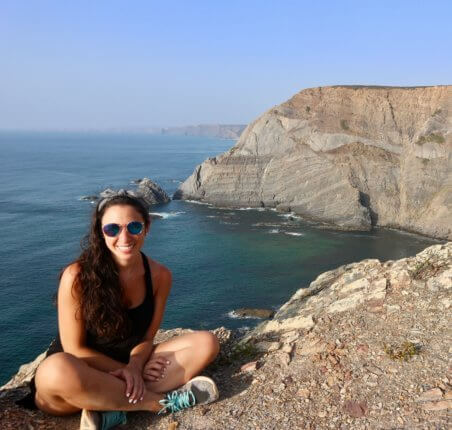 Rachel Shulman is the owner of From East To West and a seasoned traveler having been to 45+ countries and no intention of stopping soon. She is obsessed with planning and specializes in creating detailed, efficient travel itineraries and guides so you don't have to when planning your next destination.