*Latvia Travel Guides: Scroll to the bottom to head straight to my Riga hotel review and Riga city guide (coming soon!) or keep reading to see what to know and expect when visiting Latvia and travel tips for Latvia*
I visited Latvia in early April 2019 while on a trip to Lithuania. Latvia is a beautiful country and took me by surprise! Keep reading for what to expect when traveling to Latvia and a city guide to Riga Latvia!
Disclosure: This Latvia travel guide may contain affiliate links. I may receive commissions for purchases made through links in this post. As always, all opinions are my own and I would never post about something I have not personally used/verified.
What To Expect When Visiting Latvia
Latvia is a country that was pretty much never on my bucket list. There are at least 80+ places I would rather have visited than the Baltics in the beginning of April when it it still pretty damn cold. However, when an opportunity came up to visit Lithuania and I had a layover in Riga, I knew this was my chance to see the country. I extended the layover to be longer than a day and spent a little over 30 hours in Latvia and was blown away by its beauty. Riga is a beautiful city with an insane nightlife and so much to see. There is also a ton to see in the countryside of Latvia. If you have the chance for either a layover, cruise stops, or a free weekend to pop over to Riga I highly recommend visiting Latvia in Europe!
Related Post: Hotel Justus Riga Latvia Review
Currency
The Euro. Makes it easy for when traveling through Europe!
Language
Latvian! It kind of sounds like Russian but not really (and don't tell them that). All of the younger generation speak perfect English though.
Related Post: Lithuania Travel Guide
Other Tips When Visiting Latvia
Download BOLT-TAXIFY app. Latvia doesn't really use Uber and uses Bolt-Taxify instead. It is the exact same concept and app as Uber pretty much and makes it super easy for getting around and to/from the airport. Also to the Old Town from the airport is only SEVEN euros. It's insanely cheap. And they come so quick from anywhere. Make sure to download Bolt-Taxify before traveling to Latvia.
LATVIA PACKING TIPS: For all of my travel/packing essentials I bring on any trip compiled together, head to my influencer page on Amazon here for a complete list or my descriptive carry-on packing guide here!

Layers are the name of the game in these Baltic countries!

Travel Insurance: When visiting Latvia, I highly recommend getting travel insurance. You never know what may happen to your flights, a death/personal emergency in your family, or an accident happening while traveling (think: getting mugged, falling while hiking and spraining your ankle, literally any accident than can happen ANYWHERE!). World Nomads makes it super easy and I never leave for a trip without getting their insurance. Most importantly it's extremely affordable: get your World Nomads travel insurance before your trip here!
LATVIA CITY GUIDES
Riga full city guide coming soon. Also Check out these highlights of Latvia.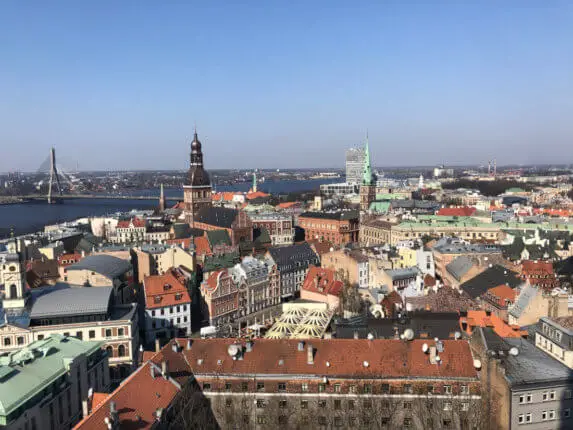 Looking for where to stay in Riga Latvia? Look no further. I stayed as a guest in Riga's Hotel Justus ...
Some emails suck. Mine don't. Sign up to be the first to see my new travel itineraries and secret insider travel tips and hacks only my email subscribers get! I promise I will never spam you!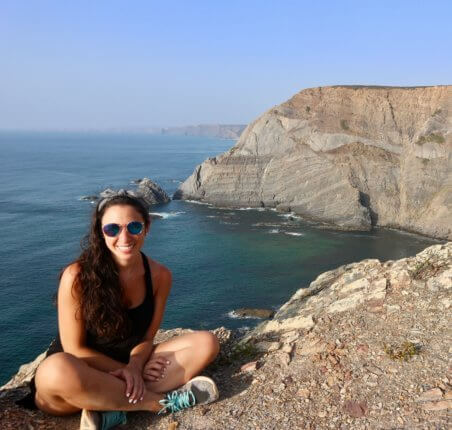 Rachel Shulman is the owner of From East To West and a seasoned traveler having been to 45+ countries and no intention of stopping soon. She is obsessed with planning and specializes in creating detailed, efficient travel itineraries and guides so you don't have to when planning your next destination.