Looking for where to stay in Riga Latvia? Look no further. I stayed as a guest in Riga's Hotel Justus dead in the center of Old Town Riga and it was fantastic. The old town of Riga is a small, cute, walkable town this hotel really embodies the culture and history of Riga. Keep reading for a full review of my stay at Justus Hotel Riga Latvia and what to expect when staying here and why you definitely should consider Hotel Justus on your next holiday to Riga.
Disclosure: This Hotel Justus Riga Latvia Review may contain affiliate links. I may receive commissions for purchases made through links in this post. As always, all opinions are my own and I would never post about something I have not personally used/verified.
On a trip to Riga Latvia in April 2019, I was lucky enough to have Hotel Justus sponsor my stay for my visit. Even though it is sponsored, my review and experience is, as always, 100% personal and honest.
Tips Before Staying at Hotel Justus in Riga
For all of my Latvia travel tips head to my Latvia travel guide here.
Old Town Riga is less than a 15 minute drive from the Riga Airport. The best way to get to Hotel Justus in Riga from the airport is a taxi or BOLT. This is Latvia's answer to Uber. They work the exact same way that Uber does and is super simple – make sure you set it up on your phone ahead of time so you're not wasting time in the airport (which has WiFi). My driver came within one minute of me hailing it and the whole trip took a whopping 12 minutes to get to Hotel Justus and Old Town Riga from the Riga Airport.
Travel Insurance: Unfortunately, things can and do go wrong when you travel. World Nomads offers coverage for more than 150 activities as well as emergency medical, lost luggage, trip cancellation and more. Buy at home or while traveling and claim online from anywhere in the world. We receive a fee when you get a quote from World Nomads using this link. We do not represent World Nomads. This is not a recommendation to buy travel insurance.
PACKING: The Baltics are cold most of the year!!! I went in early April and it was pretty damn cold. Pack layers, hats, gloves and lots of them! For all of my travel packing essentials I bring on any trip compiled together, head to my influencer page on Amazon here for a complete list or my descriptive carry-on packing guide here!
What To Expect When Staying at Hotel Justus Riga
Hotel Justus is not your average boutique hotel in Europe. Hotel Justus has history and its shown in all of its details. Between the rustic walls in the lobby and restaurant, to the amazing staircases, to the walls marking what they used to be in the rooms, you can feel the pieces of history within the hotel. Hotel Justus staff is so friendly and I immediately felt at ease when I arrived at the hotel for my solo travel. This is super important to me when traveling alone as a woman. The rooms in Hotel Justus are absolutely massive, especially for Europe and all the necessary amenities are provided. The best part of Hotel Justus has to be the location – its in the dead center of Riga's old town which is exactly where you want to be when touring Riga. I highly recommend Hotel Justus for all these reasons and the reasons detailed out in this guide. Hotel Justus is one of the best hotels in Riga to stay in during your trip.
You can book Hotel Justus right here!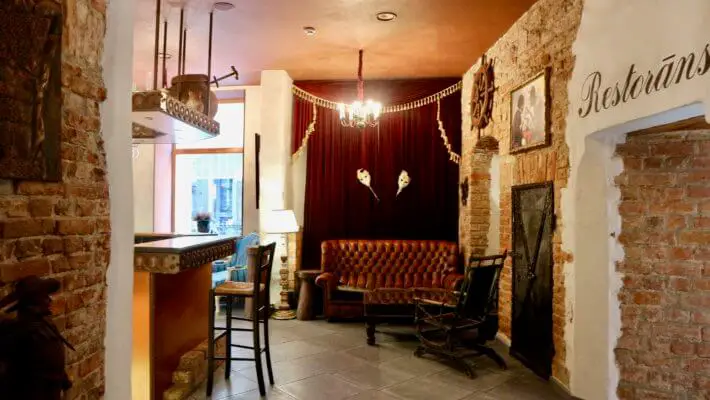 Related Post: What To Do In St. Petersburg, Russia
Riga Justus Hotel Rooms
The rooms in Hotel Justus are clean, basic, and rustic…in a good way. They are also massive. I stayed in a standard double room and it was huge, this is a HUGE plus especially for Europe where things are usually much smaller than the West! I loved the rustic walls that were literally a part of the Dome Cathedral wall from the 14th century – which is insane. Definitely can't get that any any standard hotel. The rooms come with all basic amenities such as a stocked mini bar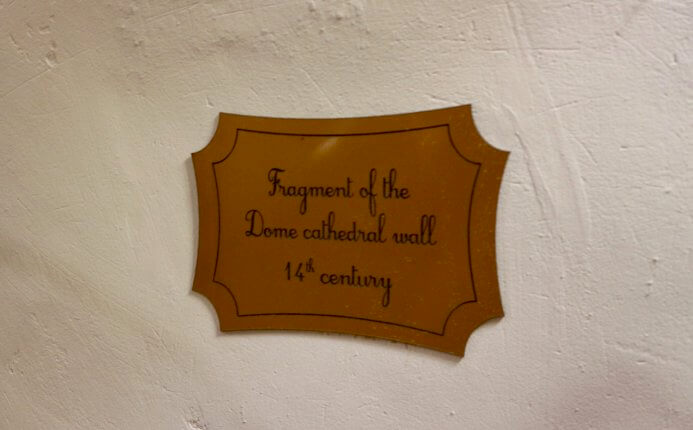 Related Post: Hotel Intercontinental Vienna Austria Review
Hotel Justus Breakfast Buffet
A stay at Riga's Hotel Justus includes a complimentary breakfast which is what I ALWAYS look for when booking a hotel. As much as I love exploring brunch and breakfast spots in new cities, a hotel that INCLUDES a basic breakfast brunch is far superior. Hotel Justus' restaurant decor went along with the rest of the theme of the hotel and the brunch was basic and delicious with options for everyone (breads, eggs, fruits, veggies, etc).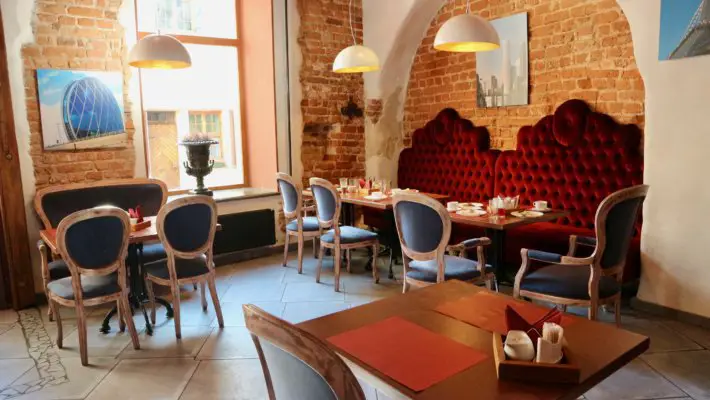 Related Post: What To Do In Stockholm, Sweden
WHY Hotel Justus?
Hotel Justus is the perfect, quintessential Latvian hotel and is beyond PERFECT for a stay in Riga. It is DEAD center in the Old Town of Riga, which is exactly where you want to be staying when visiting Riga. It is clean, historic, rustic, includes breakfast, and the rooms are EXTREMELY big, especially in European standards, which are notoriously small. In my opinion, location and cleanliness is the most important to me and Hotel Justus has both of these plus more. I loved the historic vibes of the hotel that made me feel like I was staying somewhere special! The maps, decor and walls around the hotel are fun to look at and I love the circular staircase (but don't worry, there are elevators too). Hotel Justus is your spot.
You can book Hotel Justus right here!
WHY NOT Hotel Justus?
Of COURSE the hotel is not for everyone and I would never want to steer someone the wrong way when providing accommodations for Riga. If you are looking for a full-service fancy 5 star Riga hotel, it is not Hotel Justus. The hotel offers the basic amenities, breakfast and is perfect for any type of traveler but if you are looking for 5 star fancy services and rooms, then don't stay here. But do you really need that on a quick trip to Riga? 🙂
Related Post: Latvia Country Travel Guide
Final Thoughts on Hotel Justus Riga
HIGHLY recommend Hotel Justus in Riga for your stay. The location could not be better, the rooms and lobby were clean, the included breakfast was an awesome buffet, the rooms are huge, and I love the historical architecture and design within. Don't miss out on Hotel Justus when you're visiting Riga.
*Thanks to Hotel Justus in Riga for sponsoring my hotel stay while traveling to Riga Latvia. While I did receive this stay as a gif, my review and experience with them is, as always, 100% personal and honest*
Book Hotel Justus in Riga Latvia right here!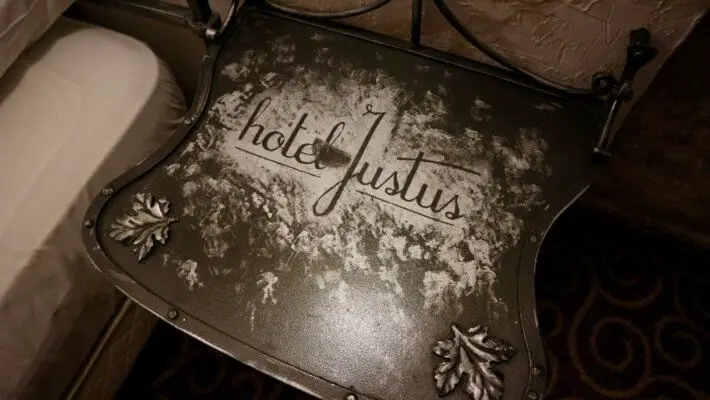 Related Post: Fes Morocco Palais Amani Riad Review
Loved this Hotel Justus Riga review? Pin it for later or share with friends!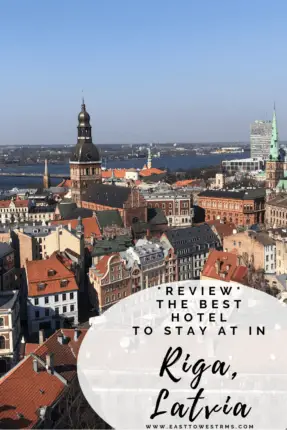 Have questions about Hotel Justus or are you planning on staying here on your next visit? Let me know in the comments below! Check out more of what to expect when visiting Latvia here.
Some emails suck. Mine don't. Sign up to be the first to see my new travel itineraries and secret insider travel tips and hacks only my email subscribers get! I promise I will never spam you!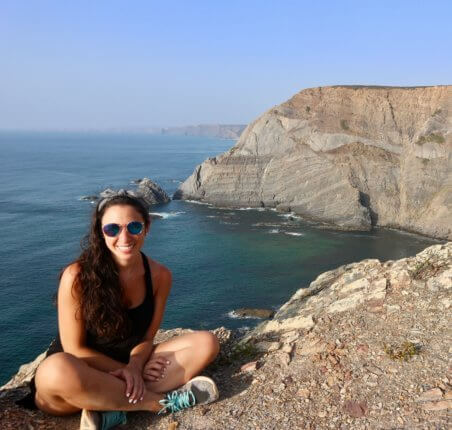 Rachel Shulman is the owner of From East To West and a seasoned traveler having been to 45+ countries and no intention of stopping soon. She is obsessed with planning and specializes in creating detailed, efficient travel itineraries and guides so you don't have to when planning your next destination.