Looking for where to stay in Fes Morocco? Look no further than a riad. Specifically, Riad Palais Amani. I stayed as a guest in Fes' Palais Amani, right in the center of the Fes Medina and it was fantastic. I have been to plenty of 5 star hotels in my time but the experience in a Moroccan Riad is unlike any other. Fes actually surprised me in how small but busy it is and how old but new it is. Staying in a Riad in Morocco is an experience in it of itself and doing it at Palais Amani is the way to go when visiting Fez. Keep reading for a full review of my stay at Palais Amani, the best riad in Fes, and what to expect when staying here!
Disclosure: This Riad Palais Amani Fes guide may contain affiliate links. I may receive commissions for purchases made through links in this post. As always, all opinions are my own and I would never post about something I have not personally used/verified.
On a trip to Morocco in June 2022 (my first big, planned trip since COVID-19!), I was lucky enough to have Palais Amani sponsor my stay for my visit to Fes. Even though it is sponsored, my review and experience is, as always, 100% personal and honest.
Tips Before Staying at Riad Palais Amani
For all of my Morocco travel tips head to my Morocco travel guide here.
There is an airport in Fes or its about a 5 hour drive from Casablanca airport. Alternatively (and I recommend), is hiring a private driver to take you around the whole country. This breaks up the drive and you can see way more. We drove to Fes from Chefchaouan (3 hours) and then to the Sahara Desert. More on my full Moroccan itinerary coming soon! However there is no Uber or easy taxi service in Morocco so either way make sure to book a car or rent a car ahead of time to arrive at Fes Palais Amani.
TRAVEL INSURANCE: When visiting Morocco, I highly recommend getting travel insurance. You never know what may happen to your flights, a death/personal emergency in your family, or an accident happening while traveling (think: getting mugged, falling while hiking and spraining your ankle, literally any accident than can happen ANYWHERE!). World Nomads makes it super easy and I never leave for a trip without getting their insurance. Most importantly it's extremely affordable: get your World Nomads travel insurance before your trip here!
PACKING: Morocco is known for its mild weather year round, but if you go in the summer it is INSANELY hot. We went in June after having to cancel our original April trip. The heat is no joke. Pack the lightest layers possible. However, Morocco is a conservative country so you must pack clothes that cover your shoulders and knees as well. Big fan of jumpsuits and maxi dresses for this. For all of my travel packing essentials I bring on any trip compiled together, head to my influencer page on Amazon here for a complete list or my descriptive carry-on packing guide here!
What To Expect When Staying at Palais Amani: The Best Riad in Fes Morocco
Palais Amani is not your average hotel experience. If you have done any research into what a riad is, you will know it is the most traditional and popular way to stay in accommodations in all of Morocco and is, in my opinion, far superior than a hotel or Airbnb experience. It is a combination of both.
When you first arrive in Fez, your driver will already have communicated with the Riad and they will meet you at the closest point cars can go outside the Medina. The Riad porter will carry all of these huge bags (at least ours were huge) through winding, tiny allies for you without accepting any help. Once you enter Palais Amani you will feel like you have no idea what just happened as you go straight from the crazy Medina streets into the amazing courtyard of an oasis that is Riad Palais Amani. They will bring you to the middle of the courtyard and offer you fresh mint tea and cookies, which were amazing. Only after 10 minutes of relaxing your room will be ready.
After you walk into your room you will see why this is a high-end Riad and the best Fes Riad to stay in. The room is clean and no detail went unnoticed when creating the Riad, it is perfect. After you settle in you will likely meet with the Riad manager who can help you book reservations, plan your meals at the Riad, book the cooking class or spa on site and many other things to make your stay the best. The staff is incredible. Later you can find yourself in the bar room for a nice drink before heading out or going to the rooftop to watch the sunset. Keep reading to see why Palais Amani is the best riad in Fes Morocco.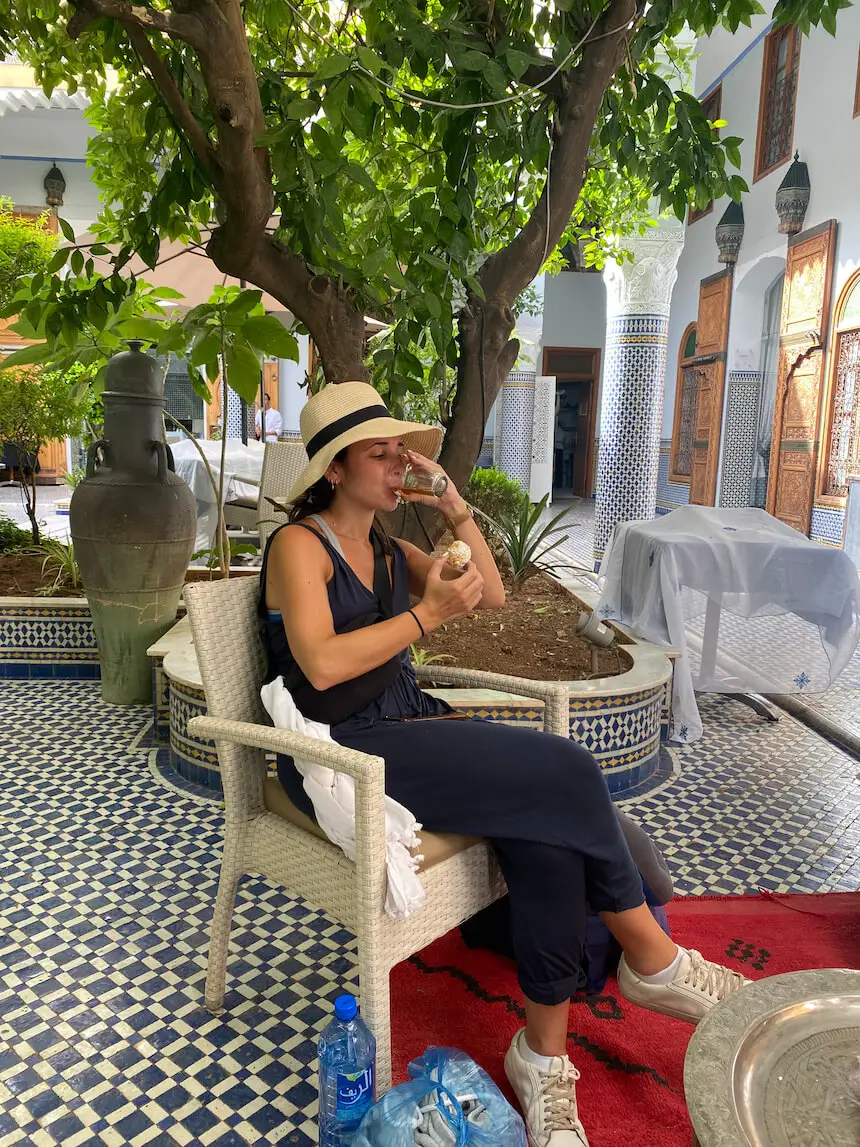 You can book Riad Palais Amani right here!
The rooms in Palais Amani are some of the most unique you will ever experience, as is standard in a riad versus a hotel. There are only a handful of rooms in the whole complex consisting of different sizes. We were lucky enough to stay in a senior suite on the main floor right in the center of the action which was amazing. Our room opened up into the courtyard and the staff was there waiting the minute they heard the door open. Our room consisted of a huge first floor with a big living room, bedroom with a king size/two twins bed, a massive bathroom with the most #showergoals I have ever seen and then an upstairs with a second bedroom, reading alcove and half bath as well! The upstairs also provided views of the courtyard. Waiting for us upon our arrival in the room was water, snacks, and traditional Moroccan shoes, which we obviously kept. Also the comfiest, biggest robes, ever. Every detail did not go unmissed when they created the rooms in Palais Amani and you can see the Moroccan culture and decor clearly come out in every detail. ALSO the door to get into each room is out of control amazing and massive (see picture!). This shape is very standard in symbolical in Morocco and you will see it everywhere. This was my favorite room I stayed in during my entire trip to Morocco and definitely contributes to why Palais Amani is the best Riad in Fes.
Palais Amani Rooms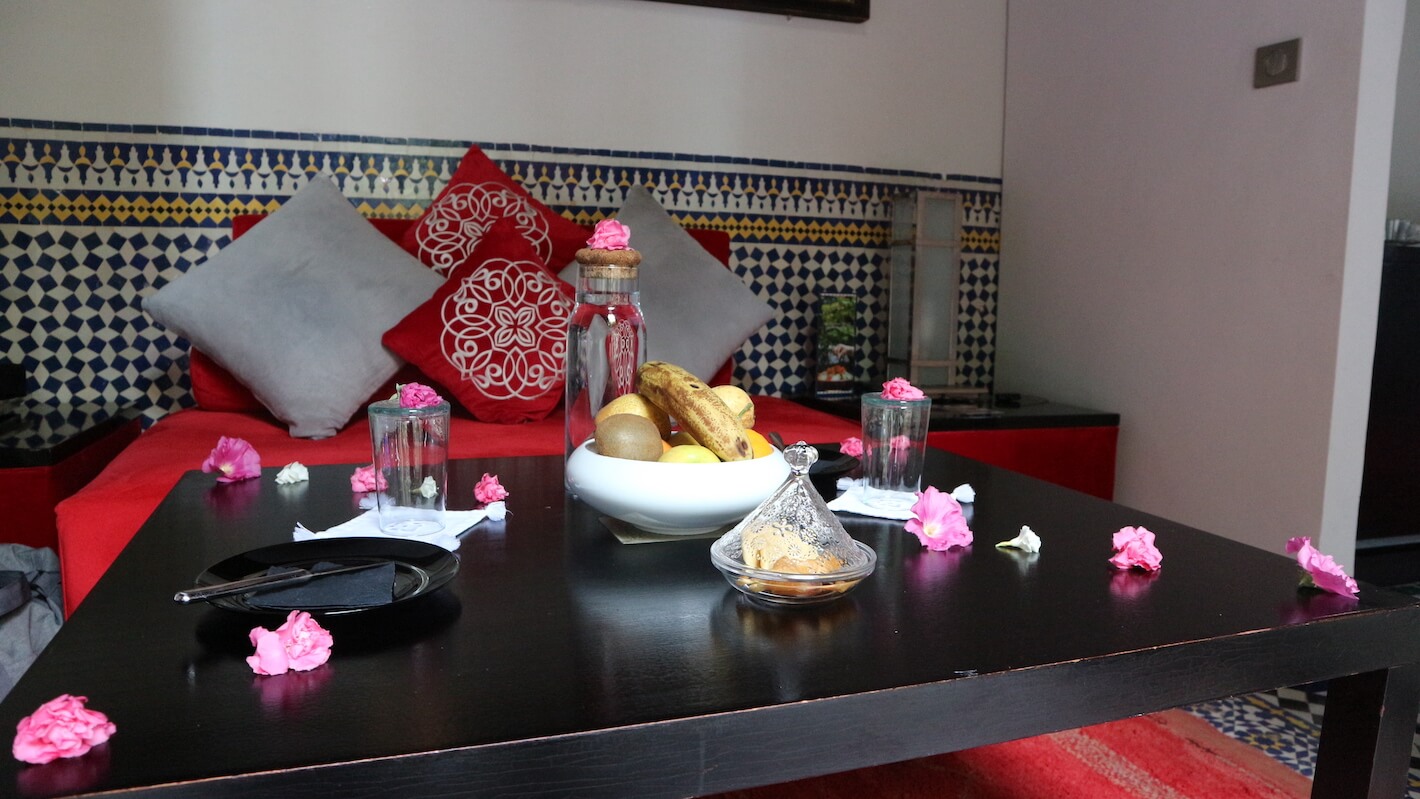 Related Post: One Day in Dubai Travel Guide
Palais Amani Rooftop
It would be ashame to not mention Fes' Palais Amani amazing rooftop, the best escape from the bustling and hot medina. The top floor of the Riad is a full wrap around balcony with a bar, lounge chairs, couches and more to take in the sun (though the heat is way too much in the summer!), a drink at sunset, and the top of the Fes Medina. It is the perfect break from the city after a long day of touring. This is also where the cooking class takes place (more on that later!). I love a good sunset view and Riad Palais Amani roof makes for the perfect one. Unfortunately it was cloudy on the nights during our stay but I have no doubt this would be the best spot for a Fes sunset over the Medina.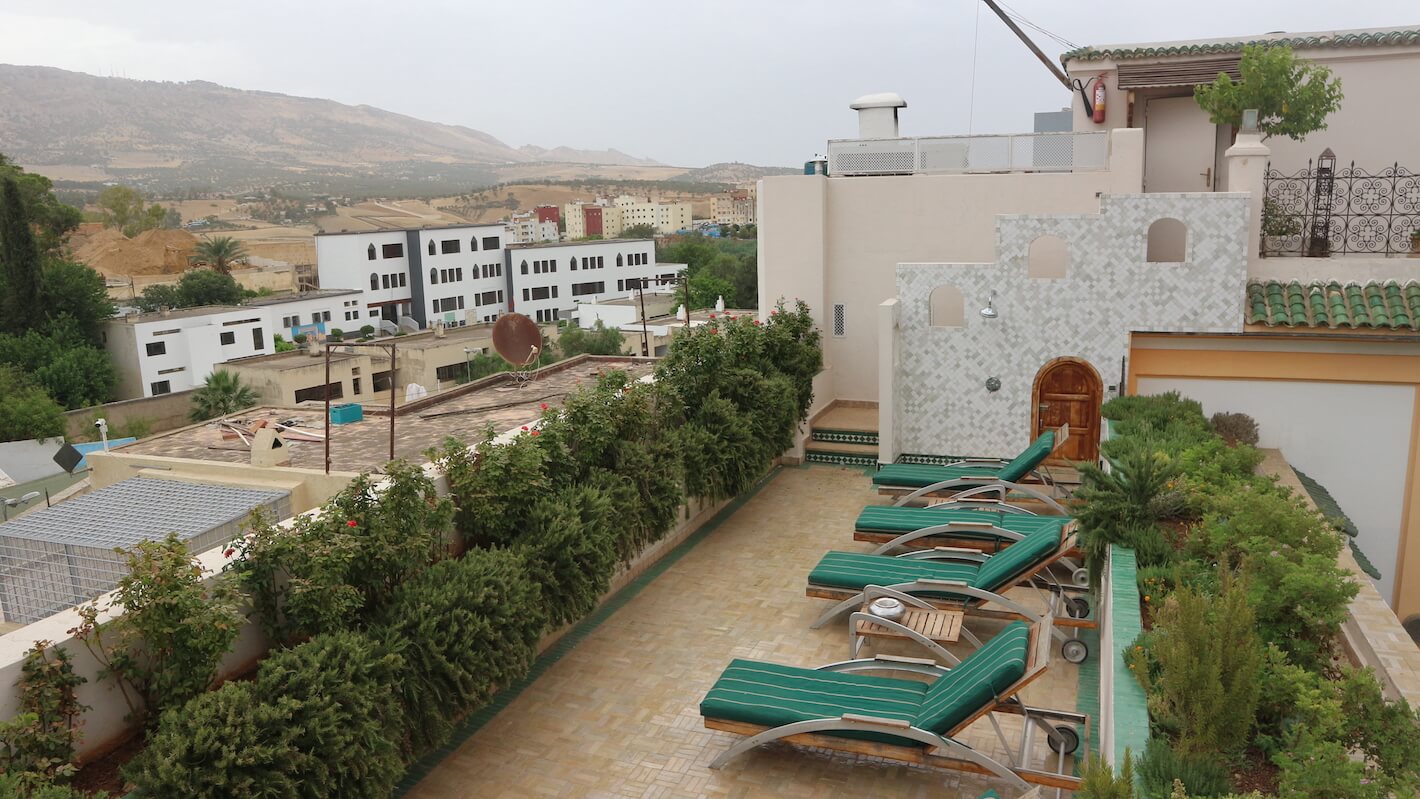 The Elaborate Palais Amani Breakfast
Your stay at Palais Amani would not be complete without their elaborate breakfast, included in your stay. The minute you walk outside your room they come up to you and bring you to your table (as I mentioned the service is amazing). The table is situated right in the middle of the stunning courtyard surrounded by so much nature and greenery and the birds chirping in the morning. You are then brought over a ton of cheeses, jams, olives, bread, soup, fruit, yogurt, fresh orange juice, more types of bread and even more. Of course you also can get any drink you like in addition. All of the dishes and jams were amazing and we left breakfast each morning very full. The service plus the elaborate meal make this one of the best breakfast experiences and in my opinion way better than a hotel buffet. As much as I love exploring brunch and breakfast spots in new areas, Riad breakfasts are by far the way to go during your visit in Morocco.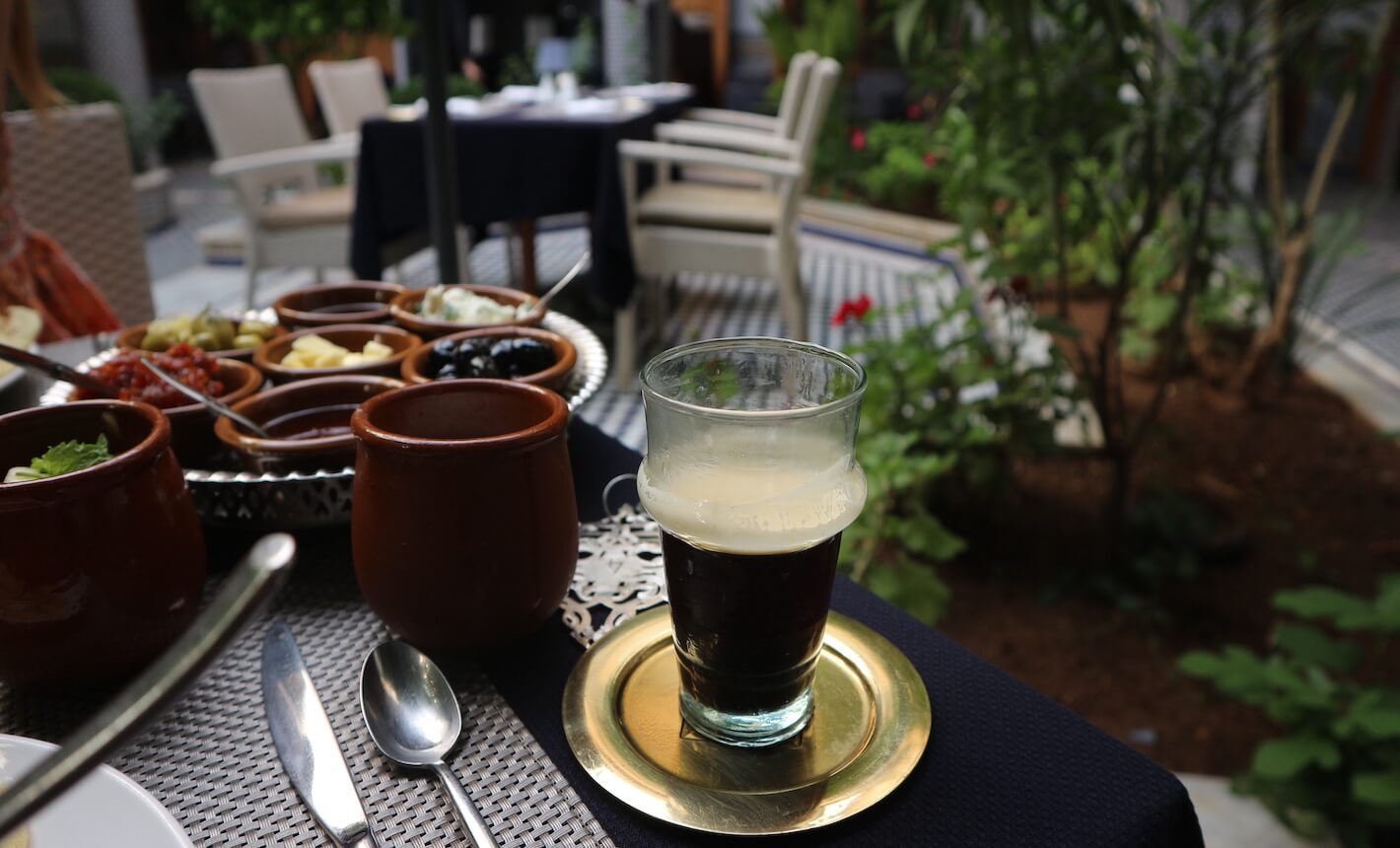 Related Post: Egypt Travel Guide
BONUS #1 of Palais Amani: Fez Cooking School!
One of the reasons that Palais Amani is one of the best riads to stay in Fes is because it has also has an amazing daily cooking class on its property – Fez Cooking School! We took part in the cooking class on our last night and I think it was our favorite meal in all of our Morocco trip! It was a super small group which meant it was quite personal and engaging for all. We made an eggplant tomato appetizer, a chicken dish for the main and an insanely amazing dessert which I can only resemble its taste to (better than) funnel cake in America. For the vegetarians, the main is able to be swapped out for a full, heavy veggie meal (my friend did this) and still raved about the food, so the class really can cater to anyone. As I mentioned already, the food in general in Morocco exceeded my expectations (no one talks about Moroccan food enough globally) and our whipped up meal during Fez Cooking School at Palais Amani was one of my favorites. Whether you stay at Palais Amani or not, you MUST do the Fez Cooking School class when traveling to Fes. I love to do cooking classes or food tours in all of the cities I visit so that I can really understand what the locals eat and the flavors that make each country unique and Fez Cooking School was the way to do that.
Book Your Fez Cooking Class at Palais Amani here!
BONUS #2 of Palais Amani: The Hammam Experience
The second bonus of staying at Palais Amani is their amazing spa – Les Bains Amani! If you do not know what a hammam is I highly recommend reading up on it before you have one but it is the most unique massage/spa experience you will likely ever do and is an absolute MUST on your trip to Morocco. We did a hammam treatment during our stay at Palais Amani and it was amazing! It was totally private (vs when I went to a Turkish bath in Istanbul it was 25 women altogether). The hammam includes being cleaned off, given a ton of different skin treatments, and then beyond scrubbed like you have never been scrubbed before by the hammmam specialists. Most give you a tiny paper underwear to wear or let you wear your bikini bottoms, but they do take your top off so if you want to keep it on you definitely should bring a bikini and not a one piece as they will make you fully take it off. I won't give any more details because it would ruin the experience but you absolutely must visit a hammam while in Morocco (we did two during our time because we loved it so much!) and Palais Amani's hammam is the perfect place to do it.
Book Your Hammam Experience at Palais Amani here!
WHY Palais Amani?
Palais Amani is a perfect, ideal, unique stay in the middle of Fes and in my opinion, the best riad in Fes. It is right in the center of the Fes Medina – walking distance to EVERYTHING you could want to see in the medina and more. Not only that, it is a 2 minute walk to outside the medina which means that your driver or cars can you get much more easily than getting lost and walking through winding small roads when you are entering/leaving or going to see another part of the city. The rooms are clean and big and offer all of the amenities. The staff is overly friendly and personalized and will do anything to make your stay the best. The breakfast is top notch. Lastly, the cooking school and hammam located within the hotel are two experiences you must do during your trip to Morocco and you can do them on site. In my opinion, location, cleanliness and service is the most important to me and Riad Palais Amani has all of these and more. I especially loved the traditional decor of the hotel! Palais Amani is your spot for the best place to stay in Fes Morocco and is better than some of the best hotels in Fes.
You can book Riad Palais Amani right here!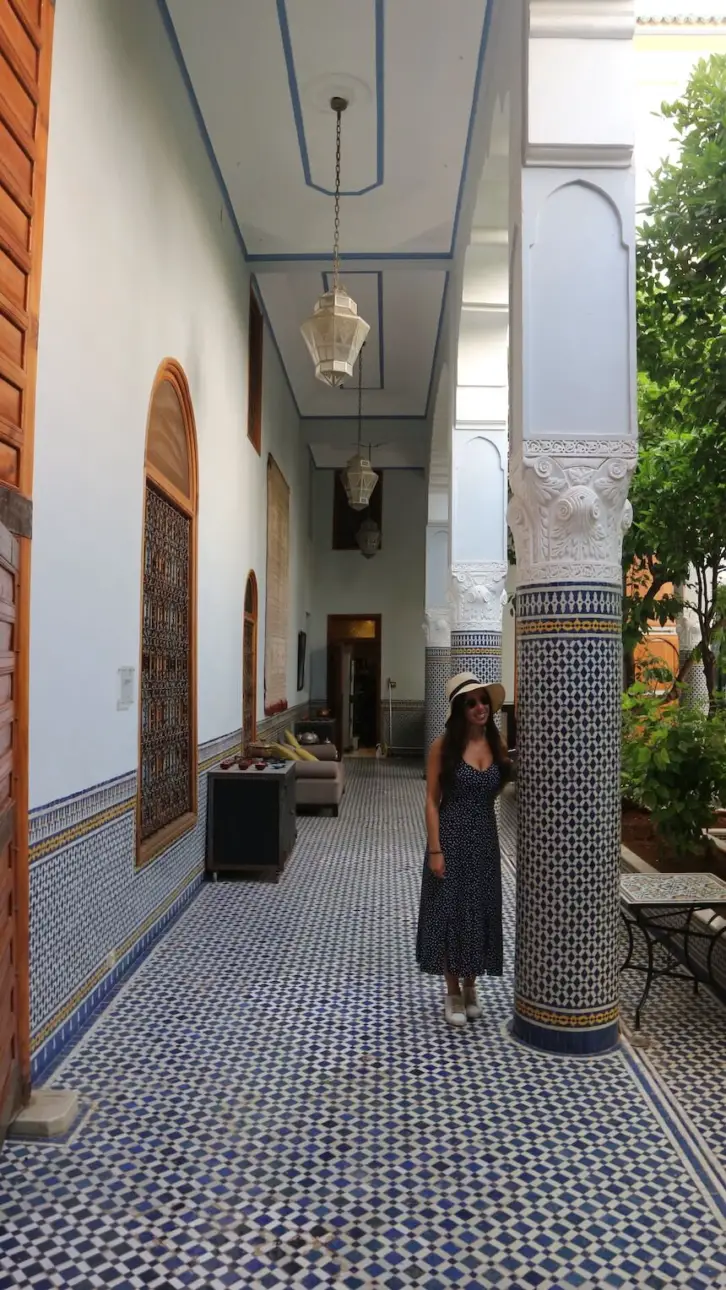 Related Post: Intercontinental Vienna Hotel Review
WHY NOT Palais Amani?
Of COURSE the Riad experience is not for everyone and I would never want to steer someone the wrong way when providing accommodations for Fez. If you are looking for a high-end full-service massive hotels in Fes with a pool and much larger property, this is not for you. If you are looking for a budget hostel, this is not for you. But if you are looking for unique, personalized stay in the middle of the Fes Medina with amazing service and accommodations, then Palais Amani is definitely for you.
Related Post: South Africa Travel Guide
Final Thoughts on Riad Palais Amani: The Best Place To Stay in Fes Morocco
HIGHLY recommend Palais Amani for your stay. It is by far the best riad in Fes and the best place to stay in Fes. The location could not be better, the rooms are stunning and clean, the courtyard and rooftop are amazing, the breakfast, cooking school and hammam are must-dos and the staff is beyond nice. Don't miss out on Palais Amani when you're visiting Fez Morocco.
Book Riad Palais Amani right here!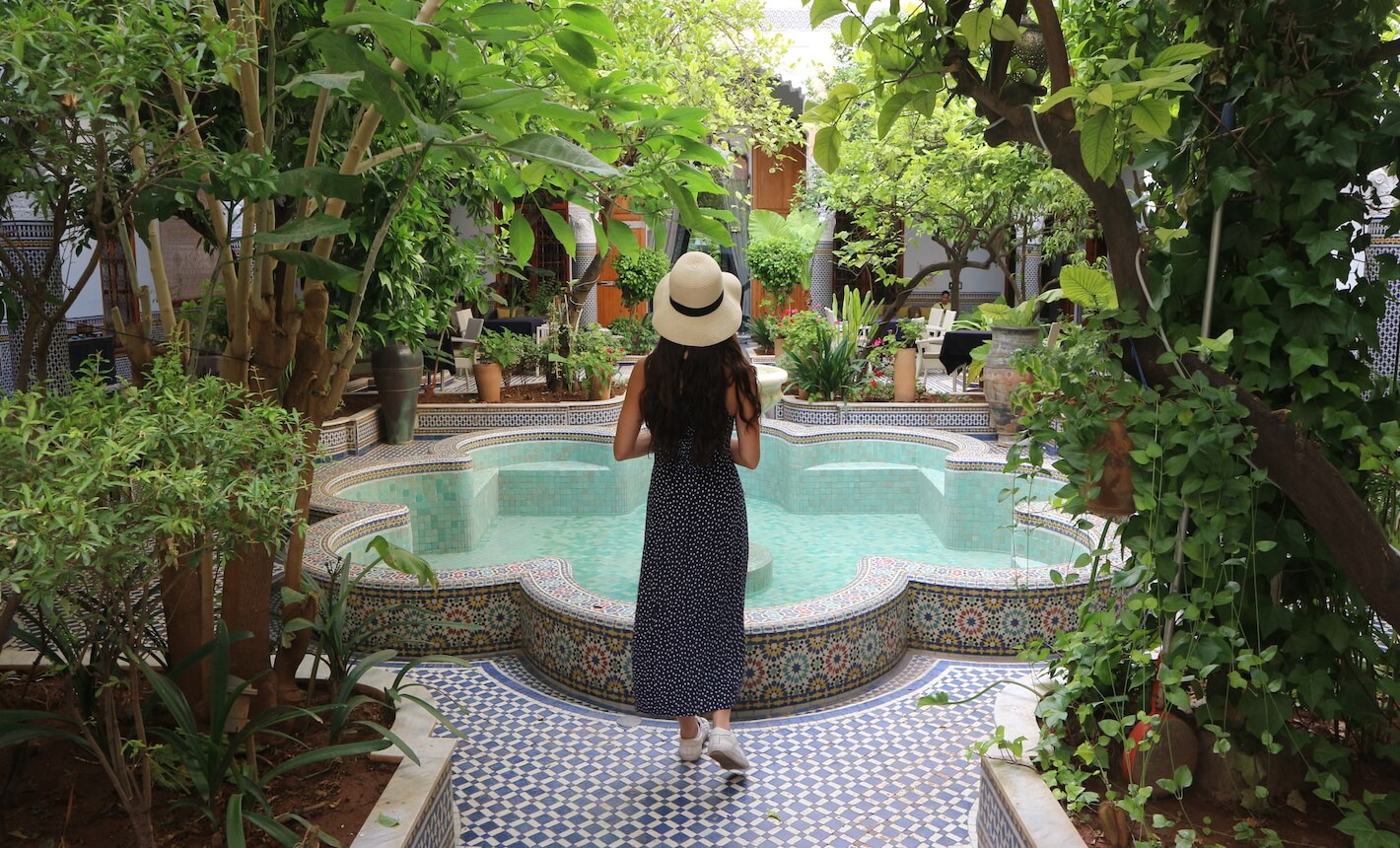 *Thanks to Palais Amani for sponsoring my hotel stay while traveling to Fes Morocco. While I did receive this stay as a gift, my review and experience with them is, as always, 100% personal and honest*
Loved this Best Riad in Fes Morocco: Riad Palais Amani review? Pin it for later or share with friends!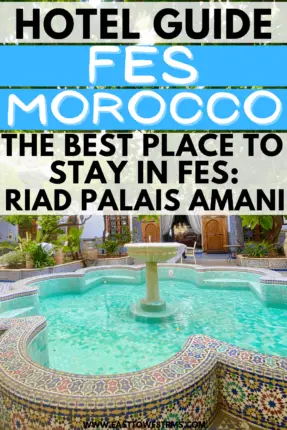 Have questions about the best riads in Fes Morocco or are you planning on staying here on your next visit? Let me know in the comments below! Check out more of what to expect when traveling to Morocco.
Some emails suck. Mine don't. Sign up to be the first to see my new travel itineraries and secret insider travel tips and hacks only my email subscribers get! I promise I will never spam you!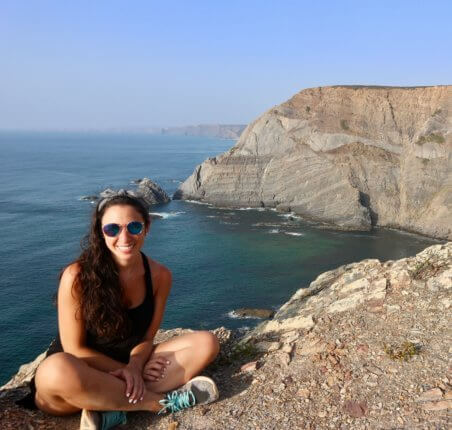 Rachel Shulman is the owner of From East To West and a seasoned traveler having been to 45+ countries and no intention of stopping soon. She is obsessed with planning and specializes in creating detailed, efficient travel itineraries and guides so you don't have to when planning your next destination.