*Visiting France Travel Guide: Scroll to the bottom to head straight to my France city guides – Paris itinerary coming soon*
Disclosure: This visiting France travel guide may contain affiliate links. I may receive commissions for purchases made through links in this post. As always, all opinions are my own and I would never post about something I have not personally used/verified.
What To Expect When Visiting France
French people are often given a bad rep. They are mean, pushy and rude. I found all this to be true on my visit to France, honestly, yet I still loved the country so much. You really can't not like Paris. France is a stunning country from the countryside into the city. Just expect French people to be more curt to you than locals are in other countries and you won't be upset. They have a short patience and I did find it difficult when the language barrier was strong. For the most part of my time visiting France, though, I didn't have an issue. As long as you know going in you are good!
France Currency
The Euro. While France's currency used to be the Franc, it has now been on the Euro since 1999 which makes it easy for traveling within and from Europe!
France Language
French, duh! I love listening to this romantic language even though I can't understand it. Most people in Paris though do speak English so you should be okay, but I still recommend learning some basic French, I did run into some language barriers while traveling alone and eating at small local restaurants!
Related Post: Spain Travel Guide
Other Tips For Visiting France
Travel Insurance: Unfortunately, things can and do go wrong when you travel. World Nomads offers coverage for more than 150 activities as well as emergency medical, lost luggage, trip cancellation and more. Buy at home or while traveling and claim online from anywhere in the world. We receive a fee when you get a quote from World Nomads using this link. We do not represent World Nomads. This is not a recommendation to buy travel insurance.
Read this guide for a detailed list of the best souvenirs to buy when visiting France.
FRANCE PACKING TIPS: Looking for help packing for France? For all of my travel/packing essentials I bring on any trip compiled together, head to my influencer page on Amazon here for a complete list or my descriptive carry-on packing guide here or my favorite travel gear here!
VISITING FRANCE CITY GUIDES: PARIS ITINERARY COMING SOON!
Some emails suck. Mine don't. Sign up to be the first to see my new travel itineraries and secret insider travel tips and hacks only my email subscribers get! I promise I will never spam you!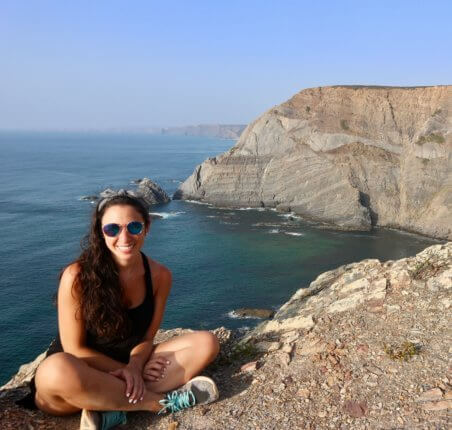 Rachel Shulman is the owner of From East To West and a seasoned traveler having been to 45+ countries and no intention of stopping soon. She is obsessed with planning and specializes in creating detailed, efficient travel itineraries and guides so you don't have to when planning your next destination.