*Thailand Travel Guides: Scroll to the bottom to head straight to my Bangkok city guide (Phuket & islands coming soon!) or keep reading to see what to know and expect when visiting Thailand and travel tips for Thailand*
Disclosure: This Thailand travel guide may contain affiliate links. I may receive commissions for purchases made through links in this post. As always, all opinions are my own and I would never post about something I have not personally used/verified.
What To Expect When Planning A Trip To Thailand
Thailand is one of the most beautiful places I have ever visited. I visited Thailand for the first time in December 2018 (and it was my first Asia destination ever!). I fell in love with the country instantly and cannot wait to go back ASAP! I spent time in Bangkok, Phuket, Koh Phi Phi and Krabi and I cannot wait to write about all of the drastic differences and special qualities of all of these places! Between the temples and architecture of the bustling Bangkok to the relaxed vibes, turquoise blues and party culture of the islands, there is something for everyone when planning a trip to Thailand.
If you don't already know, Thailand is insanely cheap, which is part of the reason it is such a popular tourist destination. Use this to your advantage! If you want to stay in luxury places – this is the place to do it! Hostels go for a few dollars a day while 4 or 5 star hotels can set you back just $50.
Bangkok is the biggest city in Thailand and inevitably where you will be flying into and out of, so use this as your start or end city! Bangkok is a beautiful (although very crowded and touristy) city and the temples are absolutely stunning. Definitely don't skip Bangkok on your way to the islands or the North of Thailand (or anywhere else in Southeast Asia).
Thailand Dress: Thailand has a very modest and strict dress code when visiting temples everywhere in the country. You MUST be covered over your knees and shoulders when visiting any temple – no exceptions. Don't try to skip around this. Make sure you pack the proper clothes. You can wear bathing suits and shorts around the beaches and other areas but you have to covered elsewhere. Also, it is INSANELY hot in Thailand year-round. Pack accordingly! See my packing guide below.
THAILAND PACKING TIPS: Thailand is HOT. For all of my travel/packing essentials I bring on any trip compiled together, head to my influencer page on Amazon here for a complete list or my descriptive carry-on packing guide here! INSIDER TIP: Maxi dresses and jumpsuits are my go-to for touring hot locations where you have to cover yourself with a jacket on top and then put it around your waist when walking around. I just got this new jumpsuit from Amazon (buy here) that I am obsessed with – SO light, airy, versatile and insanely cheap – so much so that I bought it in multiple colors.
Thailand Currency
Thailand Baht. $1 USD is equal to about 33 Baht.
Thailand Language
Thai! Thai is unlike any other language I have ever heard and I cannot make out ONE word they are ever saying or read any of their language. Unfortunately most people don't know English either so it is a bit tricky but in the tourist spots you should be able to get by.
Related Post: Two Days Bangkok Itinerary
Other Tips For Thailand Holidays
Download GRAB app. Southeast Asia does not use Uber or Lyft. Uber was bought by GRAB. It is ultimately the exact same as Uber and Lyft you just call a car ahead on the app and pay via credit card on the app. This is a necessity when traveling to Thailand as it makes it easier easier because you can pay by credit card. Speaking of which…
TAKE OUT CASH AT THE AIRPORT: Thailand is not credit card friendly. I had to take out cash every other day during my entire Thailand holiday. No restaurants or stores take cards, only hotels. SOMETIMES the 7/11s (yes they love 7/11 in Thailand it's hilarious) take them but most don't. There are ATMs in most of the areas but I suggest taking a lot out at the airport so you are prepared.
THAILAND TUK TUKS and TAXIS: Tuk Tuk's are one of the most famous scams in Thailand and also the most convenient (and, in my opinion, most fun, way to get around). BUT they WILL try to scam you as a tourist. YOU MUST ASK THEM THE PRICE BEFORE GETTING IN. Set a price before getting in the Tuk Tuk and agree to it. Negotiate it before getting in as well and make sure they are not taking any other routes or stops – sometimes they tell you they have to stop quickly on the way but it's really at a store that they will get commission for! For taxis in Bangkok, make sure they turn on the meter for your ride.
MASSAGES: Thailand is known for the famous Thai Massage (duh!). Massages are insanely cheap! You can literally get them everywhere and I suggest you do – I got at least one per day.
Travel Insurance: When visiting Thailand, I highly recommend getting travel insurance. You never know what may happen to your flights, a death/personal emergency in your family, or an accident happening while traveling (think: getting mugged, falling while hiking and spraining your ankle, literally any accident than can happen ANYWHERE!). World Nomads makes it super easy and I never leave for a trip without getting their insurance. Most importantly it's extremely affordable: get your World Nomads travel insurance before your trip here!
Related Post: United Arab Emirates Travel Guide
THAILAND CITY GUIDES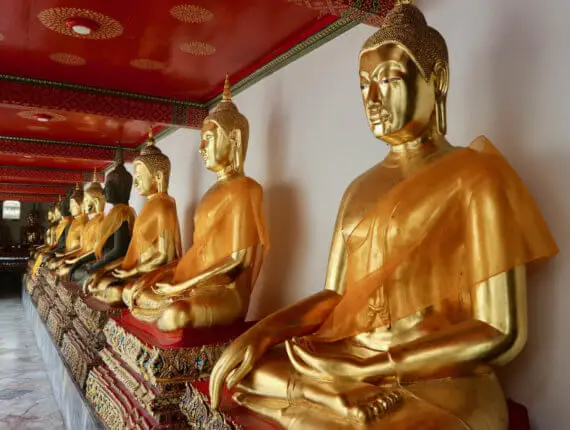 I had been dreaming of visiting Thailand and Asia ever since I first saw a picture of the beaches on ...
Like this Thailand travel blog guide? Pin it for later or share with friends!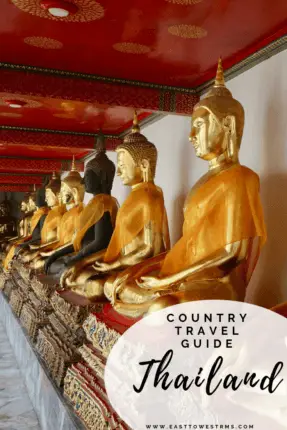 Planning a trip to Thailand and looking for more tips? Ask me in the comments below!
Some emails suck. Mine don't. Sign up to be the first to see my new travel itineraries and secret insider travel tips and hacks only my email subscribers get! I promise I will never spam you!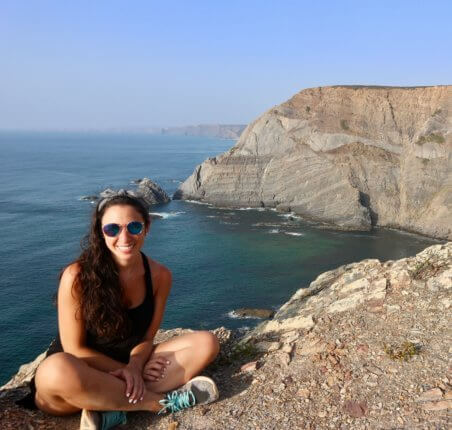 Rachel Shulman is the owner of From East To West and a seasoned traveler having been to 45+ countries and no intention of stopping soon. She is obsessed with planning and specializes in creating detailed, efficient travel itineraries and guides so you don't have to when planning your next destination.