*Traveling to Chile soon? Scroll to the bottom to head straight to my Chile highlights including Atacama Desert and Santiago guides*
I visited Chile with my family and spent a week in both the Atacama Desert and Santiago which were both huge Chile highlights. The Andes Mountains run through Chile and the skinny long country surprisingly is host to tons of different activities, climates and specialities ranging from the hot desert in the North, massive cities in the center, to winter wonderlands in Patagonia.
Disclosure: This "Chile Highlights Travel Guide" may contain affiliate links. I may receive commissions for purchases made through links in this post. As always, all opinions are my own and I would never post about something I have not personally used/verified.
Chile Highlights: What To Expect For Chile Travel
When flying into (likely) Santiago, the capital city, you will be in awe of the Andes Mountains surrounding this massive city and how large and vast they are. Then you may fly another few hours North into the Atacama Desert region and see nothing but salt and sand. Or you may fly more South into Patagonia into the glaciers and winter activities. Or you may just stay in Santiago and have all the amazing wines from the region, still surrounded by the mountains. Whatever your activity in Chile, you will love it. The people in Chile are beyond friendly and they want you to enjoy their country!
Chileans think their Pisco Sours are the best in the world (compared to Peru) so you can make a decision for yourself and have plenty! We liked them equally in both countries! Don't forget to drink lots of Chilean wines no matter which location you are visiting – they're known for their whites! Also, make sure to eat some Chilean Sea Bass (duh)!
Related Post: Atacama Desert Travel Guide
Chilean Currency
Chilean Pesos. About 1000 Chilean Pesos are equivalent to $1.65 USD so I don't really have an easy way to remember this when converting unfortunately! I suggest downloading a currency converter app like XE, which is my go-to.
Chilean Language
Spanish! Makes it easy for those that know Spanish. They talk really fast though! English is honestly hard to come by in remote areas (like the Atacama Desert) but is found everywhere in the cities!
Chile Highlights: Other Chile Travel Tips
Don't drink the water while visiting Chile. There is bottled water offered everywhere. Better to be safe than sorry, though you can brush your teeth normally. Probably the most important tip in this Chile travel guide.
CHILE PACKING TIPS: The desert is ridiculously hot during the day and freezing at night! Patagonia is cold! Santiago's summers are warm and winters are chilly. You'll need tons of different clothes for the climates here. You will also need tons of sunscreen. For all of my travel/packing essentials I bring on any trip compiled together, head to my influencer page on Amazon here for a complete list or my descriptive carry-on packing guide here or my favorite travel gear guide here!
Travel Insurance: When visiting Chile, I highly recommend getting travel insurance. You never know what may happen to your flights, a death/personal emergency in your family, or an accident happening while traveling (think: getting mugged, falling while hiking and spraining your ankle, literally any accident than can happen ANYWHERE!). World Nomads makes it super easy and I never leave for a trip without getting their insurance. Most importantly it's extremely affordable: get your World Nomads travel insurance before your trip here!
Related Post: Peru Travel Guide
Other: Avianca Airlines
Do not fly Avianca Airlines under any circumstance. I truly had the worst possible experience and I will never again, no matter how much cheaper a flight may be, travel on their airline. Head over to my Colombia travel guide here to read the details why you should avoid them at all costs. They are a Colombia airline with large amounts of flights around Chile and South America.
CHILE CITY / AREA GUIDES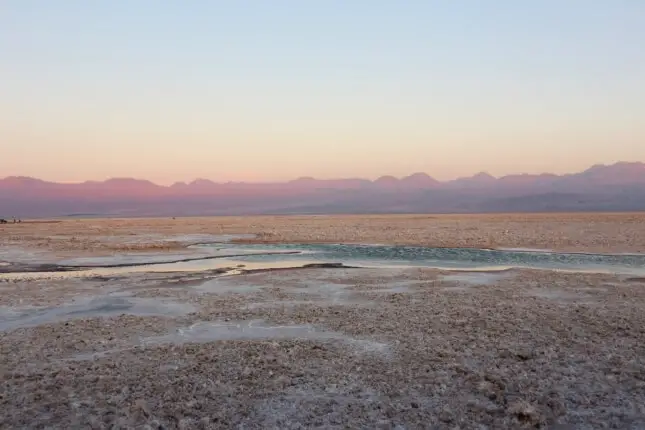 One of my favorite, adventurous trips to date! Learn about the best Atacama Desert tours in Chile and everything to do in the Atacama Desert and San Pedro de Atacama. ...
Some emails suck. Mine don't. Sign up to be the first to see my new travel itineraries and secret insider travel tips and hacks only my email subscribers get! I promise I will never spam you!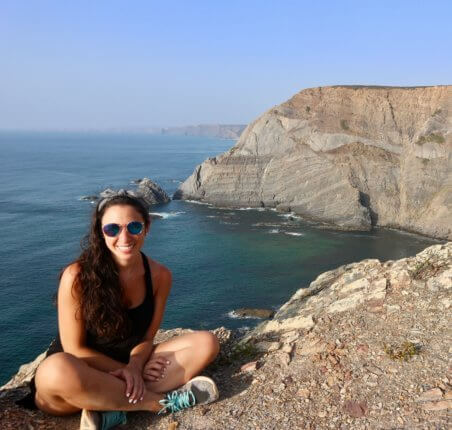 Rachel Shulman is the owner of From East To West and a seasoned traveler having been to 45+ countries and no intention of stopping soon. She is obsessed with planning and specializes in creating detailed, efficient travel itineraries and guides so you don't have to when planning your next destination.