*Visiting Peru? Scroll to the bottom to head straight to my Amazon Rainforest Adventure and Lima guides – coming soon*
I visited Peru with my family in December and spent a week in both the Amazon Rainforest area and Lima for New Years Eve. Spending time in the Amazon was unlike any other experience I have ever had and LOVED the remote location and different nature aspects. Lima was a gorgeous coastal city that I can't wait to go back and spend more time in. Keep reading about what to expecting when visiting Peru!
Disclosure: This visiting Peru guide may contain affiliate links. I may receive commissions for purchases made through links in this post. As always, all opinions are my own and I would never post about something I have not personally used/verified.
What To Expect When Visiting Peru
Peru's landscape is drastic and you'll see the contrasts flying over it. From a gorgeous city over a cliff overlooking the Pacific Ocean to the mountains and hills of Cusco and the Sacred Valley to the rainforest on the Eastern side, there's so much to do and see in this exciting country, take your pick on any of the different types of adventures!
Peruvians LOVE their culinary culture as well and are known for the best Ceviche and Pisco Sours in the world – and they are pretty damn good! You can get these at any spot and I definitely recommend them and also getting any fish in Lima since it's right on the water.
The airports (specifically Lima International Airport, which we passed through three times during a week) are absolutely ludicrous, disorganized and inefficient – leave more than enough time and expect delays while traveling! 
Travel Insurance: When visiting Peru, I highly recommend getting travel insurance. You never know what may happen to your flights, a death/personal emergency in your family, or an accident happening while traveling (think: getting mugged, falling while hiking and spraining your ankle, literally any accident than can happen ANYWHERE!).

World Nomads

makes it super easy and I never leave for a trip without getting their insurance. Most importantly it's extremely affordable:

get your World Nomads travel insurance before your trip here!
Currency
Peruvian Soles (PEN). 100 Soles are equal to around $30 US, so just think around 3:1 when you are converting (if you are converting to USD!).
Language
Spanish! Makes it easy for those that know Spanish. They talk really fast though! Many people spoke English well around Peru, though. In Lima, if using cab drivers make sure to pronunciate clearly in English where you are going so they can understand you (we had some issues)!
Other Tips For Visiting Peru
Don't drink the water while visiting Peru. There is bottled water and filtered water offered at all times, they will usually give it to you without asking at restaurants in the cities. In the Amazon Rainforest, you can't even brush your teeth with the tap water so just be mindful!
Don't try to fit everything in Peru into one trip! While we wanted to do Cusco and Machu Picchu while hitting Peru, we couldn't make it work with timing and didn't want to rush it! Peru is wildly accessible from all over the world and I am confident I will be back ASAP! Don't try to squeeze in everything for a short period of time – enjoy each spot for a longer time to really get to experience the location and various cultures.
PACKING: Lots of climates in Peru from the humidity of the rainforest to the heat and altitude of the Sacred Valley to the breezy city on the ocean! For all of my travel/packing essentials for any weather compiled together, head to my influencer page on Amazon here for a complete list or my descriptive carry-on packing guide here or my favorite travel gear here!
Check out this amazing Peruvian Flan recipe to get a taste of what Peruvian food culture is!
Check out a cool photo guide of the best places to take pictures in Peru.
Check out some things to do in Peru besides just Machu Picchu!
Head here for a massive and awesome Cusco guide until I get there myself! 🙂
Other: Avianca Airlines
Do not fly Avianca Airlines under any circumstance. I truly had the worst possible experience and I will never again, no matter how much cheaper a flight may be, travel on their airline. Head over to my Colombia travel guide here to read the details on why you should avoid them at all costs. They are a Colombia airline with large amounts of flights daily around Peru and all of South America.
CITY/AREA POSTS FOR PERU
Lima & Amazon Rainforest Guides Coming Soon!
Check out why Lima is a must when visiting Peru, while I update and write my own Lima post!
Some emails suck. Mine don't. Sign up to be the first to see my new travel itineraries and secret insider travel tips and hacks only my email subscribers get! I promise I will never spam you!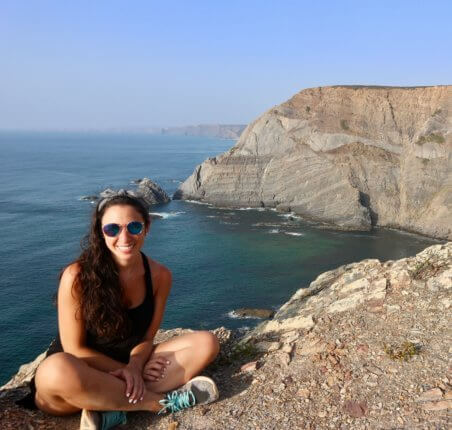 Rachel Shulman is the owner of From East To West and a seasoned traveler having been to 45+ countries and no intention of stopping soon. She is obsessed with planning and specializes in creating detailed, efficient travel itineraries and guides so you don't have to when planning your next destination.