*Jordan Travel Guides: Scroll to the bottom to head straight to my Petra guide (coming soon!) or keep reading to see what to know and expect when visiting Jordan and travel tips for Jordan*
Disclosure: This visiting Jordan guide may contain affiliate links. I may receive commissions for purchases made through links in this post. As always, all opinions are my own and I would never post about something I have not personally used/verified.
Head here to check out another amazing specific Guide to Petra, Jordan now too!
What To Expect When Visiting Jordan
Jordan is one of the most underrated countries ever that I tell everyone to visit. Jordan is also one of the most peaceful countries in the Middle East region. If you have the opportunity to hit one of the many reasons to visit Jordan, I HIGHLY suggest it – between Wadi Rum, the Dead Sea, and Petra there is something for every person. Middle Eastern food is amazing and Jordanians are beyond nice (especially to tourism). Tourism contributes to their economy more than anything else so they love to have tourists! Additionally, if you add Petra to a long Israel trip – it is the perfect one or two day trip from Eilat – you don't even have to stay over if you don't want to! The climate is always great, Jordan has a very mild winter, which makes it the perfect destination in any season – though get ready for summer as the heat is no joke!
Currency
Jordanian Dinar. About $1 USD is equal to about .70 Dinars.
Language
Arabic. For the tourist spots (like Petra), people will speak English (because they want you to buy things)!
Related Post: Israel Travel Blog Guide
Visiting Jordan Travel Tips
VISITING JORDAN TRAVEL GUIDES: PETRA COMING SOON!
Some emails suck. Mine don't. Sign up to be the first to see my new travel itineraries and secret insider travel tips and hacks only my email subscribers get! I promise I will never spam you!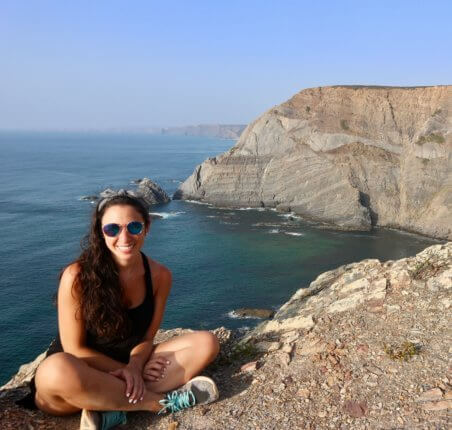 Rachel Shulman is the owner of From East To West and a seasoned traveler having been to 45+ countries and no intention of stopping soon. She is obsessed with planning and specializes in creating detailed, efficient travel itineraries and guides so you don't have to when planning your next destination.