*Egypt Travel Guides: Scroll to the bottom to head straight to my 6 day Egypt itinerary (coming soon!) or keep reading to see what to know and expect when visiting Egypt and travel tips for Egypt*
I visited Egypt super last minute in March 2022 after my trip to Morocco got cancelled due to COVID-19. Egypt was only requiring vaccination passes and not ALSO negative PCRs (and you can test positive for 2 months post-infection) so we quickly switched our trip to Egypt and had less than 48 hours to plan. Egypt has been on my bucket list as far as I can remember, with not many people talking about it so much nor it being a popular place to visit and mainstream, which is why it was so intriguing to me. Seeing the pyramids firsthand has always been a dream so it ended up working out in our favor as we got to go to Egypt in March and reschedule Morocco for June. Our trip to Egypt exceeded my expectations by a million and was one of my favorite trips to date. Keep reading for what to expect when traveling to Egypt (insanely safe and security everywhere), everything to do on holidays to Egypt, where to stay, and how to see the most important sites of Egypt (yes, including a cruise down the Nile and a hotel that faces the pyramids!).
Disclosure: This Egypt travel guide may contain affiliate links. I may receive commissions for purchases made through links in this post. As always, all opinions are my own and I would never post about something I have not personally used/verified.
What To Expect When Visiting Egypt Travel Tips
coming soon
Related Post: Jordan Travel Guide
The Best Egypt Places To Visit
I worked with the amazing and efficient Memphis Tours to build our Egypt itinerary in a very short window (I am talking a 48 hour turnaround time from contact to departure). They planned every single detail for us and nothing was missed. I would highly recommend working with Memphis Tours with traveling to Egypt.
Egypt Currency
The Egyptian Pound. It is about 20:1 to the US Dollar. There are plenty of ATMs everywhere, a lot of places only take cash but you will find more credit card friendly spots in downtown Cairo.
Egypt Language
Arab! We found everyone in the main tourist areas to speak pretty decent English though.
Related Post: South Africa Travel Guide
Other Egypt Travel Tips
Use UBER. Cabs scam you like crazy in Egypt and Uber is 100% legit. Also the traffic is on another level in Cairo (and I say that as a New Yorker) so you do not want to take a cab. Uber is massively popular and safe in Cairo and insanely cheap. It took less than 5 minutes to get a car each time and even for 45 minute drives (Cairo is massive!) it came to $5 rides. It is insane. 100% take Ubers as much as possible in Cairo.
EGYPT PACKING TIPS: For all of my travel/packing essentials I bring on any trip compiled together, head to my influencer page on Amazon here for a complete list or my descriptive carry-on packing guide here!
Travel Insurance: When visiting Egypt, I highly recommend getting travel insurance. You never know what may happen to your flights, a death/personal emergency in your family, or an accident happening while traveling (think: getting mugged, falling while hiking and spraining your ankle, literally any accident than can happen ANYWHERE!). World Nomads makes it super easy and I never leave for a trip without getting their insurance. Most importantly it's extremely affordable: get your World Nomads travel insurance before your trip here!
DON'T DRINK THE WATER! Bottled water will be given everywhere you go. Do not drink the tap water in Egypt.
EGYPT TRAVEL GUIDES: The Best Places To Visit in Egypt
Coming soon!
Some emails suck. Mine don't. Sign up to be the first to see my new travel itineraries and secret insider travel tips and hacks only my email subscribers get! I promise I will never spam you!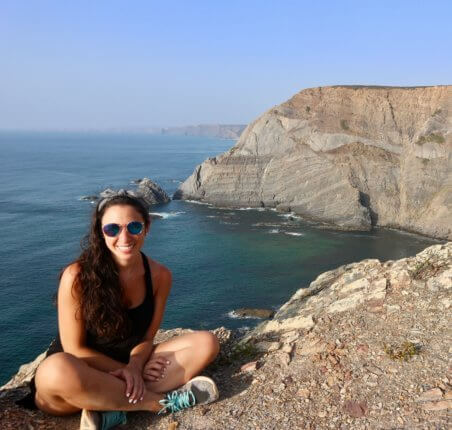 Rachel Shulman is the owner of From East To West and a seasoned traveler having been to 45+ countries and no intention of stopping soon. She is obsessed with planning and specializes in creating detailed, efficient travel itineraries and guides so you don't have to when planning your next destination.