*Scroll to the bottom to head straight to my Prague travel tips and Czesky Krumlov guides or keep reading to see what to know and expect when visiting Czech Republic and Czech Republic travel tips*
Disclosure: This Czech Republic travel guide may contain affiliate links. I may receive commissions for purchases made through links in this post. As always, all opinions are my own and I would never post about something I have not personally used/verified.
What To Expect When Visiting the Czech Republic
I lived in Prague, Czech Republic during my study abroad semester in 2011. I had no interest in visiting Prague before this and it exceeded my expectations more than anything. The Czech Republic, and Czechs, are amazing. Prague is one of the most beautiful cities I have ever been to in the world and I miss living there everyday. As it is one of the only cities in Eastern Europe not bombed in WWII, the architecture is so old and beautiful. The Czech Republic is also SO CHEAP, which makes it an AMAZING location to visit on a trip to Europe for any type of traveler. I couldn't recommend visiting the Czech Republic more.
CZECH REPUBLIC PACKING TIPS: It's pretty damn cold in Eastern Europe in the winter. I LOVE layering clothes For all of my travel/packing essentials I bring on any trip compiled together, head to my influencer page on Amazon here for a complete list or my descriptive carry-on packing guide here or my favorite travel gear here!
Currency
Czech Koruna. $1 USD is equal to about 20 Korunas.
Language
Czech! It is a SUPER hard language (I know, because I had to learn it when I lived here when I was studying abroad!). Most people speak English though, especially in Prague.
Related Post: Hungary Travel Guide
Other Czech Republic Travel Tips
Travel Insurance: When visiting Czech Republic, I highly recommend getting travel insurance. You never know what may happen to your flights, a death/personal emergency in your family, or an accident happening while traveling (think: getting mugged, falling while hiking and spraining your ankle, literally any accident than can happen ANYWHERE!). World Nomads makes it super easy and I never leave for a trip without getting their insurance. Most importantly it's extremely affordable: get your World Nomads travel insurance before your trip here!
Prague Travel Tips
Must-see sights in Prague: ALL of what to do in Prague! Jewish Quarter Tour (Spanish Synagogue is stunning & a must), Old Town Square (climb to the top of the astronomical clock tower), Wenceslas Square, Lennon Wall (duh), Prague Castle (tourist must), Charles Bridge (be aware of pick-pocketers), Petrin Hill (best views of the city, climb to the top of the observatory tower here).
FOOD: Czech Republic is not known for good food. Lots of potatoes, duck and pork. Make sure to eat TRDELNIKS (the little cinnamon pastry desserts that are in the markets in the squares) and try FRIED CHEESE when drunk. They sell them on the stands in Wenceslas Square.
RESTAURANTS: Like I said, not great food in Prague. These are some recommended restaurants I went to: SaSaZu (amazing amazing restaurant, and turns into a club), Bakeshop (a must- best sandwiches and bakery in the city, maybe continent), La Boca, Pasta Fresca, Radost FX (good for vegan/vegetarian), Hergetova Cihelna, Kolkovna (best traditional Czech food, get the duck) and Kampa Park.
NIGHTLIFE: Prague's nightlife is amazing, there is something to do every night. Some of my favorites: Lucerna (best bar ever, Friday nights are 80s and 90s), Beer Factory (tables that have your own beer tap), Karlovy Lazne (5 story club), Mecca (was my favorite club when I lived here), Nebe, Radost FX, SaSaZu, Duplex, Chapeau Rouge, Drunken Monkey (American bar with games), U Sudu (underground cave bar), M1 Lounge and Roxy.
Click on any of the Prague attractions, restaurants or bars above to learn more/make reservations!
Pro Prague Tips: Take a day trip to Czesky Krumlov (book here) – it is a FAIRYTALE town. About 3 hours from Prague. I have never seen anything like it. Truly is a must must must day trip from Prague.
PRAGUE HOTELS: Stay in Prague 1. No exceptions. Best and most central area of the city – walkable to everywhere! Search and book Prague accommodations here. Or check out this local's guide to where to stay in Prague.
Search and book hotels and more accommodations in Prague here!
---
Some emails suck. Mine don't. Sign up to be the first to see my new travel itineraries and secret insider travel tips and hacks only my email subscribers get! I promise I will never spam you!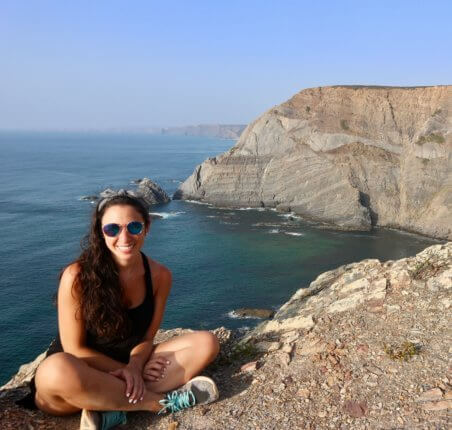 Rachel Shulman is the owner of From East To West and a seasoned traveler having been to 45+ countries and no intention of stopping soon. She is obsessed with planning and specializes in creating detailed, efficient travel itineraries and guides so you don't have to when planning your next destination.