*Scroll to the bottom to head straight to my day trip to Bosnia & Herzegovina from Split guide – coming soon*
Bosnia & Herzegovina was never on my bucket list or, to be honest, on my radar to visit. However, I had a few extra days when going to Croatia for The Yacht Week in Split beforehand, and had heard that Bosnia & Herzegovina was just under two hours away from Split – I had to go. I booked a private day tour from Split to Bosnia & Herzegovina and it actually ended up being the highlight of my entire trip! The border is less than 1.5 hours from Split.
Disclosure: This Bosnia & Herzegovina travel guide may contain affiliate links. I may receive commissions for purchases made through links in this post. As always, all opinions are my own and I would never post about something I have not personally used/verified.
What To Expect When Visiting Bosnia & Herzegovina
Bosnia & Herzegovina is beautiful – end of story. Both the countryside and cities are amazing and I loved touring different areas of this amazing, largely untouched country. Visiting Bosnia & Herzegovina is a must when visiting Split or as a separate trip and I highly recommend adding it to your Europe bucket list! Bosnians are beyond nice and are just happy to see the tourism! They welcome you into their homes and it was an amazing experience learning from different people in different areas. Since the war was so recent, everyone has their own story. Bosnia's must-visits are Mostar, Kravice Waterfalls, Pocitelj and Vrelo Bune (hidden secret!!).
Currency
The Bosnian Convertible Mark. However, all of the places we went were okay with taking Croatian Kuna and Euros!
Related Post: Croatia Travel Guide
Language
Bosnian! EVERYONE speaks English though.
Other Tips When Visiting Bosnia & Herzegovina
Be aware of pick-pocketing in Mostar. Mostar is insanely busy and crowded (with lots of tourists) and it is well-known place to get pick-pocketed. Totally safe city and area just be aware of your purse and your belongings!
Travel Insurance: When visiting Bosnia & Herzegovina, I highly recommend getting travel insurance. You never know what may happen to your flights, a death/personal emergency in your family, or an accident happening while traveling (think: getting mugged, falling while hiking and spraining your ankle, literally any accident than can happen ANYWHERE!). World Nomads makes it super easy and I never leave for a trip without getting their insurance. Most importantly it's extremely affordable: get your World Nomads travel insurance before your trip here!
BOSNIA & HERZEGOVINA PACKING TIPS: For all of my travel/packing essentials I bring on any trip compiled together, head to my influencer page on Amazon here for a complete list or my descriptive carry-on packing guide here!
BOSNIA & HERZEGOVINA TRAVEL GUIDES
Day trip to Bosnia & Herzegovina from Split coming soon!
Some emails suck. Mine don't. Sign up to be the first to see my new travel itineraries and secret insider travel tips and hacks only my email subscribers get! I promise I will never spam you!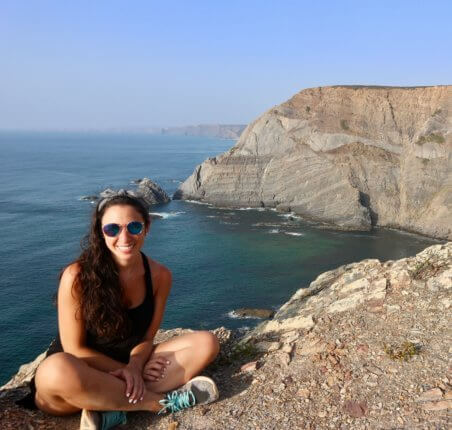 Rachel Shulman is the owner of From East To West and a seasoned traveler having been to 45+ countries and no intention of stopping soon. She is obsessed with planning and specializes in creating detailed, efficient travel itineraries and guides so you don't have to when planning your next destination.